Back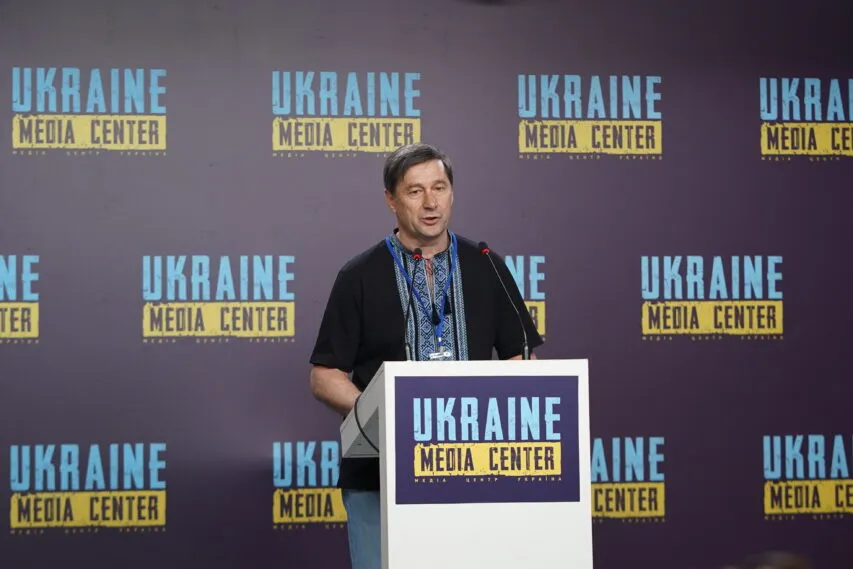 May 13, 2022, 14:02
You Get Scared by Every Car on the Street—Are They There to Get You? Kherson Theater's Artistic Director Tells the Story of His Life under the Occupation
The lack of medicines and food is not the worst about the occupation, but the incessant feeling of being under pressure is. Oleksandr Kniga, artistic director of Mykola Kulish Kherson Oblast Academic Musical and Drama Theater, told the story of his life in occupied Kherson during his briefing at Media Center Ukraine. He also told the details of his detainment by russian invaders.
"A month after the war had started, many armed people came to search my house and arrest me. We expected this because I am a member of the oblast council. The worst thing was that I felt danger with my back, having been taken and then let go. A car goes by, and you start thinking if it's going to stop nearby or not. Especially if the car is marked with the letter Z," Oleksandr Kniga said.
The artistic director of Kherson Oblast Academic Musical and Drama Theater has already come to the territory controlled by the Ukrainian government and is preparing the annual Melpomene of Tavria festival that used to take place in Kherson. According to him, the situation in the occupied city got worse after he left it.
"There are patrols on the streets; they check phones and look into social networks. It is very difficult. You are in your native city, in your own country, but you are not free. It puts both moral and psychological pressure," Kniga explained.We reported that Oleksandr Kniga, the artistic director of Mykola Kulish Kherson Oblast Theater, was arrested by russian military personnel on March 23. On March 24, Kniga published a photo on the social media taken in his office with the following text, "Everything is OK; I am in the theater. I have no hat, but I did have breakfast! Let's respect each other as much as we deserve it!»
Read more: https://mediacenter.org.ua/news