Back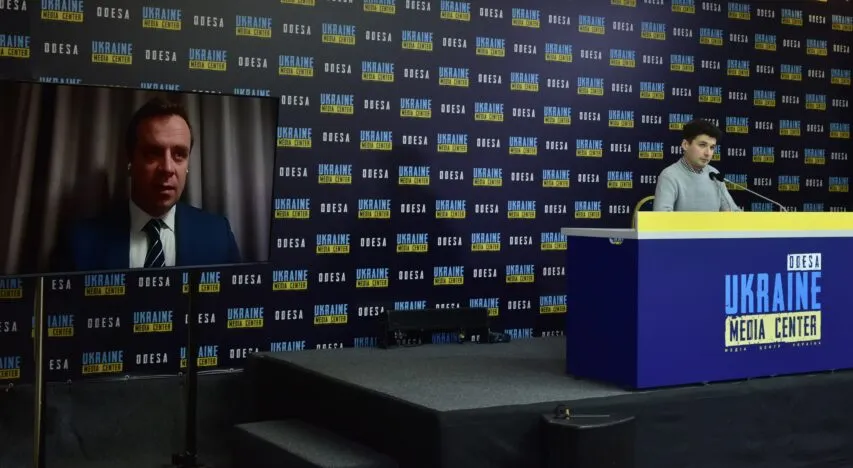 Photo by Media Center Ukraine – Odesa: Čedomír Stojković, Serbian lawyer, head of the Octobar (October) civil group
February 1, 2023, 13:44
If only Serbian intelligence service worked at least 10%, any Serbs would't fight for russia – Serbian civil activist Čedomír Stojković
However, Serbian citizens are now being actively recruited for the war against Ukraine, including in the ranks of private military company "Wagner". Such a statement was made by the Čedomír Stojković, Serbian lawyer, head of the Octobar (October) civil group during a briefing at the Media Center Ukraine – Odesa.
Stojković said that he is currently trying to stop the work of "Wagner" PMC in Serbia, but his appeals to the court and the Prosecutor General's Office remain unheeded.
"I have substantiated information that Serbs are currently fighting in Ukraine on the side of russia. However, if Serbian intelligence worked at least 10% of what it is capable of, no Serb would fight on the side of russia. Serbian special services know who hires Serbian citizens, who sends them to Moscow. And I could stop it. However, there is someone in intelligence who supports these people (recruiters) and helps them," Čedomír Stojković said.
In his opinion, the head of the Serbian State Security and Information Agency Oleksandar Vulin is a close person of russian president vladimir putin and a friend of the head of the Federal Security Service Nikolay Patrushev.
He also said that many representatives of Serbian extremist organizations were visiting the office of the private military company "Wagner" in St. Petersburg.
"Wagner" PMC is also an intelligence structure that works openly in Serbia and conducts intelligence. This cannot happen without coordination with the embassy of the russian federation in Serbia. For some time, the website of the embassy even had instructions on how citizens of Serbia could join the ranks of the russian armed forces. This is not legal, but the Serbian authorities did not react. I also appealed to Serbian intelligence to stop the activities of "Wagner", but my appeal was ignored," the lawyer noted.
His also noted that, in his opinion, from 30 to 200 Serbs can fight on the side of russia. "However, even if it is one person, it is already serious. It is part of propaganda, it affects diplomacy. This gives volodymyr putin an opportunity to demonstrate that he has influence in the Balkans, and with this he can blackmail the European Union," Čedomír Stojković said.
Stojković also added that if the Serbian government ignore his appeal, he will appeal to international organizations – the UN and the European Court of Human Rights.
Read more: https://mediacenter.org.ua/news