Back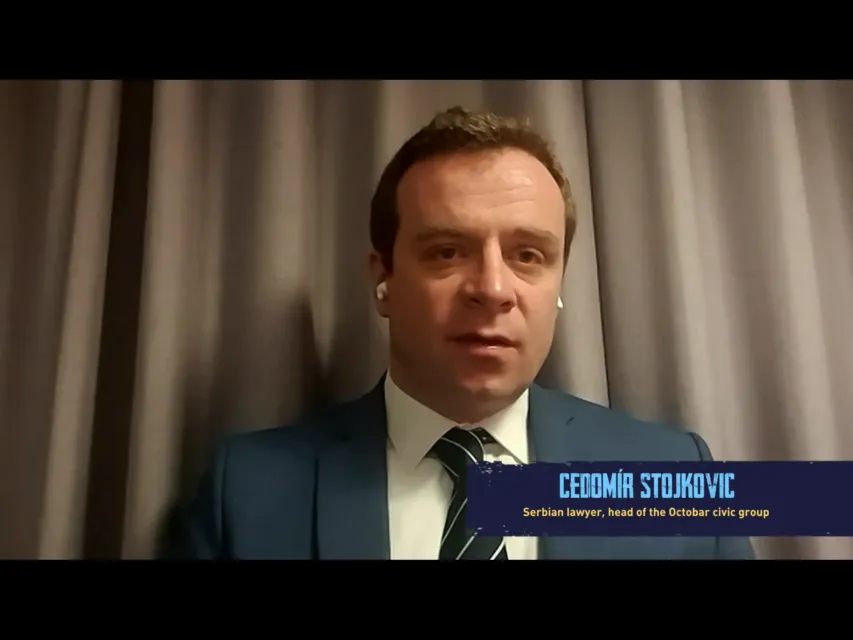 Photo by Media Center Ukraine – Odesa: Čedomír Stojković, Serbian lawyer, head of the Octobar (October) civil group
February 1, 2023, 12:59
From 30 to 200 Serbs fight for Russian armed groups, including "Wagner" PMC – Serbian attorney Čedomír Stojković
However, he does not have accurate data. This opinion was expressed by the Čedomír Stojković, Serbian lawyer, head of the Octobar (October) civil group during a briefing at the Media Center Ukraine – Odesa.
Čedomír Stojković said that in January he appealed to the court in Belgrade and the Prosecutor General's Office of Serbia with demands to ban the activities of "Wagner" PMC in Serbia. He also accused the Russian Ambassador to Serbia Oleksandr Botsan-Kharchenko, the head of the Serbian State Security and Information Agency Alexandar Vulin, and the Serbian Russian Humanitarian Center.
"However, after 4 days, the General Prosecutor's Office stopped the investigation of my application. There has never been such a quick reaction to a statement. "Someone instructed the Prosecutor General to reject my appeal," the lawyer said.
According to Čedomír Stojković, 30 to 200 Serbian citizens can now fight on the side of russia and in the "Wagner" PMC.
"We have seen many videos in which Serbs are fighting on the front lines. And many Serbs in various russian paramilitary groups. We have information that Serbs may be in the ranks of "Wagner"'s PMC." Because in the video they were not in the uniform of the armed forces of the russian federation," the lawyer noted.
He also added that in contrast to 2014, when people with experience of the Balkan wars fought on the side of Russia. Now "Wagner" PMC and other paramilitary pro-Russian groups are recruiting young people in their 20s and 30s without such experience.
"And we see that they are not being trained as professionals. They are being trained as ordinary infantrymen," Čedomír Stojković said.
Read more: https://mediacenter.org.ua/news