Back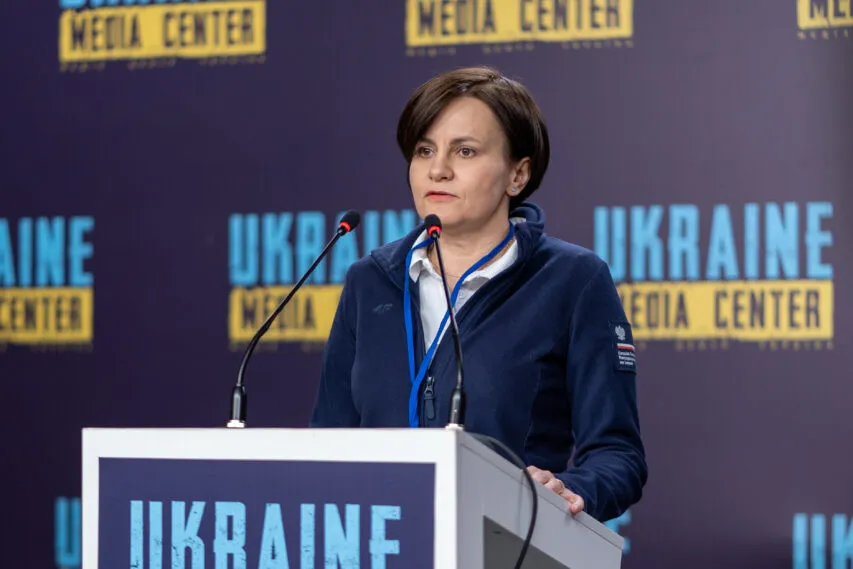 April 21, 2022, 13:11
Polish people are helping to protect Ukrainian monuments from being destroyed by russian missiles
Consul General of the Republic of Poland in Lviv Eliza Dzwonkiewicz said during a briefing at Ukraine Media Center that since the beginning of a full-scale war, Poland had been providing equipment, including firefighting equipment, to protect Ukrainian historic monuments. According to her, there is currently a special program in Poland, coordinated by the National Institute of Cultural Heritage, which collected a list of needs of the Ukrainian cultural sphere, and anyone could donate funds to help.
Deputy Prime Minister and Minister of Culture of Poland Piotr Glinski also plans to visit Ukraine in the coming days. According to the Consul General, during the visit, in particular, he will gather information on how to help preserve Ukraine's cultural heritage.
In addition, Eliza Dzwonkiewicz says that conditions have been created for Ukrainian artists to continue working in Poland. There are many initiatives, including various exhibitions.
It will be recalled that a protective structure has been installed around the Virgin Mary statue in the center of Lviv. Materials for the structure were shipped from Poland.
Ukraine Media Center. Follow the news via the links below:
Website: https://mediacenter.org.ua/
Twitter: https://twitter.com/CenterUkraine
Facebook: https://www.facebook.com/UkraineMediaCenter/
YouTube: https://bit.ly/3whbxSm 
Telegram: https://t.me/lvivmediacenter