Back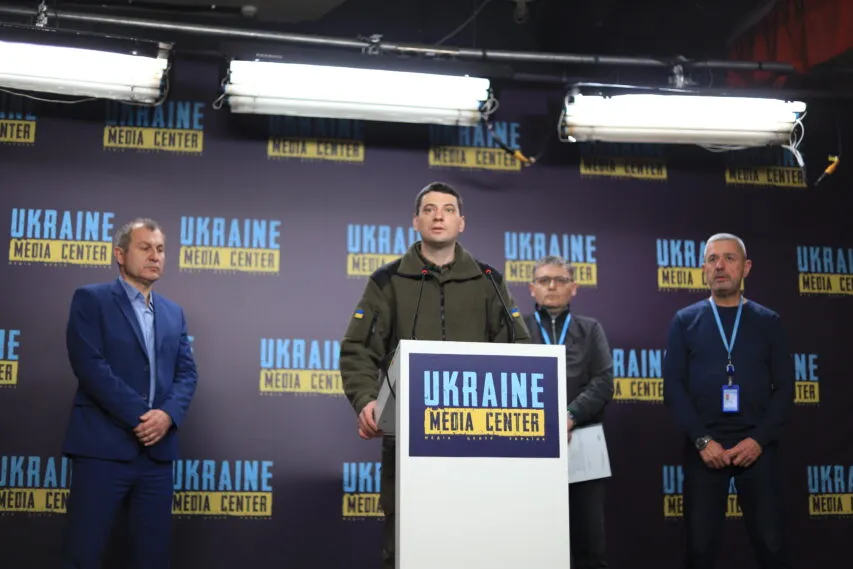 Andrii Hodyk, First Deputy Head of Lviv Oblast Military Administration, Media Center Ukraine
October 20, 2022, 15:22
Lviv Region Will Restrict the Use of Outdoor Lighting and Advertising to Prevent Scheduled Power Cuts — Lviv Oblast Military Administration
Electricity consumption is going to be limited in the Lviv region: both by enterprises and utility companies. Andrii Hodyk, First Deputy Head of Lviv Oblast Military Administration, made this statement during the briefing in the Media Center Ukraine.
"Today, by the end of the day, we will prepare the order of the Head of Lviv Oblast Military Administration regarding the restrictions in outdoor light advertising, external lighting, and so on. In particular, after the end of work of an enterprise, institution or organization, and in any case, during the curfew," Andrii Hodyk said.
According to him, after October 10 and 11, when critical infrastructure facilities in the Lviv region were hit by russian missiles, businesses did not defer to authorities' opinion and did not reduce electricity consumption. Therefore, tomorrow the Oblast Military Administration will meet with representatives of specialized associations to find ways to encourage entrepreneurs to use power economically.
"We will talk about the algorithm of joint and meaningful cooperation, so that businesses understand who, according to what principle, will be restricted in power consumption. And how authorities can help so that businesses rebuild their production processes, where possible, to work at night, thus balancing the peak loads," First Deputy Head of Lviv Oblast Military Administration said.
Andrii Hodyk also warned that if they do not manage to reduce energy consumption, rotating power cuts may start in the region.
"We understand that if we do not reduce electricity consumption in the coming days by our efforts, with those simple steps, everyone at its level, someone by disconnecting the electrical appliance, someone by switching its operation to night time, then steps will be applied to limit consumption, and temporarily turn off power supply, both for individual entities and for a wider range of consumers, as required. But I sincerely hope that we will be able to find a compromise solution, and we will not have to resort to these more drastic measures," Andrii Hodyk assured.
Lvivoblenergo also stated that although they hope to avoid the scheduled power cuts scenario, they are still ready for such a course of events. All power cut schedules will be published on the institution's website, they will contain information about the list of streets and power cut hours.
"During the latest attacks, we made maximum and optimal use of all backup power sources. Power was supplied to all consumers. But as the attacks continue, we need to balance our energy system. In that perspective, the schedules of electricity consumption restrictions were introduced in the morning, and power capacity was also limited. We created emergency shutdown schedules and hourly power cut schedules. All information required may be obtained from our website," Roman Ivantsiv, Chief Technology Officer of Lvivoblenergo PrJSC, said.
Recall that on October 10, russia launched 15 missiles at the Lviv region, 8 of them hit power substations. On October 11, russian missiles hit two energy facilities in the Lviv region. In general, as a result of missile attacks on October 10 and 11, four substations were hit in the Lviv region, two of them were completely destroyed.
Read more: https://mediacenter.org.ua/news