Back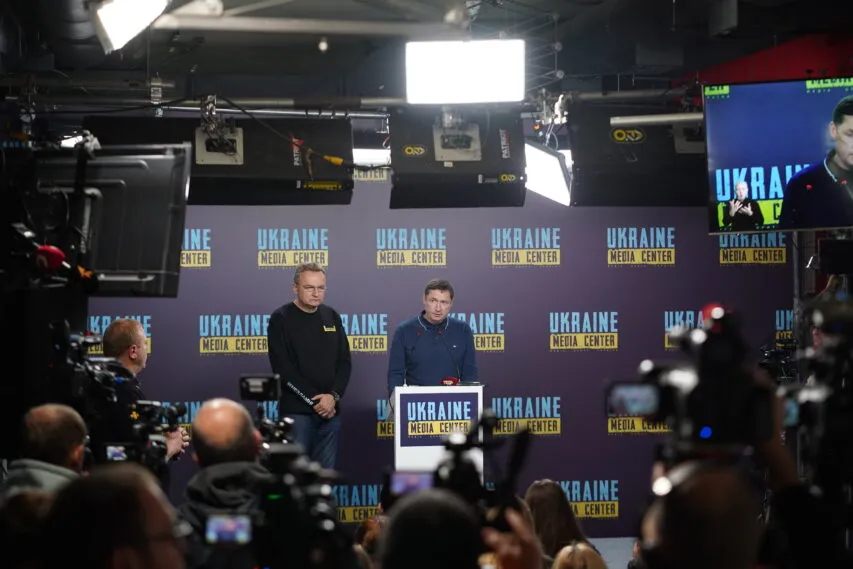 Maksym Kozytskyy, Head of Lviv Oblast Military Administration and Andrii Sadovyi, Mayor of Lviv, Media Center Ukraine
October 11, 2022, 16:04
Russian Missiles Destroyed Electrical Substations in Lviv Region, One Person Was Injured — Regional Military Administration About the Consequences of Another One Attack by Rf
As a result of another one russian attack on the Lviv region, three missiles hit electrical substations, another three were shot down by air defense forces, and one person was injured. The wounded man's condition is moderate, he was hospitalized. Maksym Kozytskyi, Head of Lviv Regional Military Administration, announced this during the briefing at the Media Center Ukraine.
Totally, during the two-day attack of russian military on the Lviv region, 4 electrical substations were damaged.
"Four stations were hit. 4 Ukrenergo stations that were hit yesterday, 2 of them were repeatedly hit by missiles. Frankly speaking, they are totally lost… According to preliminary data, that was a combined attack: from aircraft with Kh-101 missiles, as well as from the Black Sea, based on ships, Iskander was possibly used. Now the damaged objects and the missile fragments are being observed," Maksym Kozytskyi said.
Also, according to him, as a consequence of the October 10 missile hit, 1040 settlements in the Lviv region were de-energized, and partially remained without water supply. As of the morning of October 11, power supply to more than 95% of the region was restored. However, as a result of another one attack, 30% of Lviv lost electricity again. As of the time of briefing, data on the region are being updated.
At the same time, Andrii Sadovyi, Lviv Mayor, called on everyone to equip their homes and shelters with heating equipment, as far as feasible. After all, russian attacks on Ukrainian energy infrastructure and the following interruptions in power and heat supply may keep on.
"I have a big request to Lviv residents, to all Ukrainians: every shelter should be equipped with a heating point, as far as feasible. Plainly, stove and firewood. When the open air temperature is -10—15 degrees, it will save from freezing… Any service and repair will take time. This may take several days," Andrii Sadovyi said.
Read more: https://mediacenter.org.ua/news