Back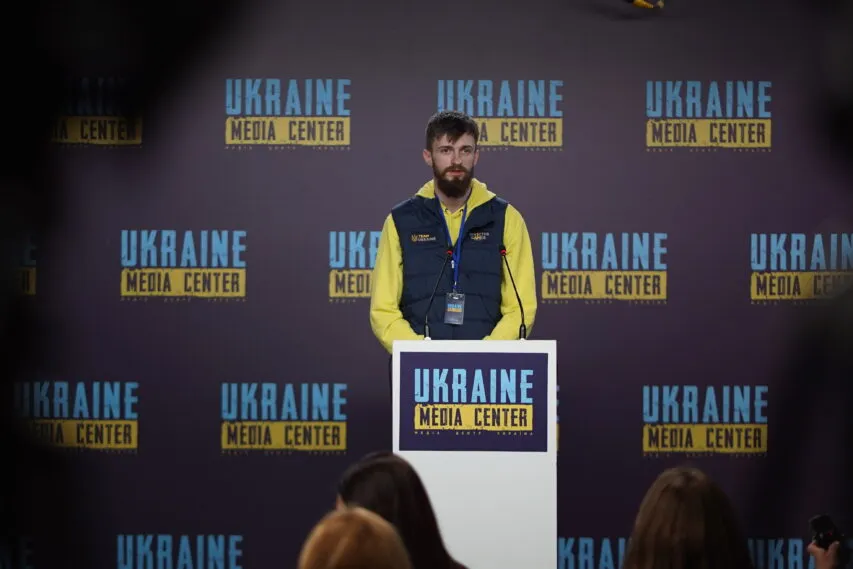 April 26, 2022, 15:55
Laying down arms is not about Azov forces – Invictus Games champion Ihor Halushka
Veteran of the Ukrainian-russian war Ihor Halushka won a gold medal in indoor rowing at the recent Invictus Games in The Hague. At the award ceremony, the athlete came out with a Ukrainian flag with the «Save Mariupol» inscription.  Mr. Halushka fought in the Donetsk region for 3 years as a member of «Azov» Special Operations Detachment. In 2017 he was injured, and literally learned to walk again.
On the idea to come out with a flag in defense of Mariupol during the Invictus Games:
«I did not want to leave Ukraine to go to the Invictus Games, but I was convinced it is necessary to fight on all fronts. Therefore, the medal was not a priority, I wanted to tell about Mariupol, about what is happening there. The idea came to write those words on the flag.»
On the reaction of other participants and journalists to the flag action:
«A lot of people in the world already know about Mariupol… Ukraine is very, very, very greatly supported at the Invictus Games. If the governments had supported us in the same way, we would have won [the war] a long time ago.»
On the Invictus Games and the victory:
«I felt very sick at the award ceremony, I was in the bathroom. I left the place immediately after the ceremony, because I was still unwell.»
«Most media outlets emphasize that this is not about medals. Once you get into that atmosphere, I realized, already there, that there were no opponents. Everyone is a friend there. I joked there was too much kindness per square meter, because everyone supported each other.»
On the brothers in arms and Azovstal
«Yes, there are my brothers in arms at Azovstal. The phone connection is really bad (…) I don't want to bother them all the time. They have work to do. Unfortunately, many of them are already gone.»
On resolving the situation in Mariupol:
«I am not a political analyst. In fact, it is a very painful topic for me – the topic of Mariupol, the people who are there, my brothers in arms. I see two options – either the political path or the military path. It must be either a military operation or political will.»
«I can't speak for Mariupol, for the guys in Mariupol, but laying down arms – is not about them.»
If there was an opportunity to address world leaders:
«I think the sooner we win, the easier it will be for everyone.»
It will be recalled that Invictus Games is an international competition for former and current servicemen who suffered injuries while at duty.
Ukraine Media Center. Follow the news via the links below:
Website: https://mediacenter.org.ua/
Twitter: https://twitter.com/CenterUkraine
Facebook: https://www.facebook.com/UkraineMediaCenter/
YouTube: https://bit.ly/3whbxSm
Telegram: https://t.me/lvivmediacenter