Back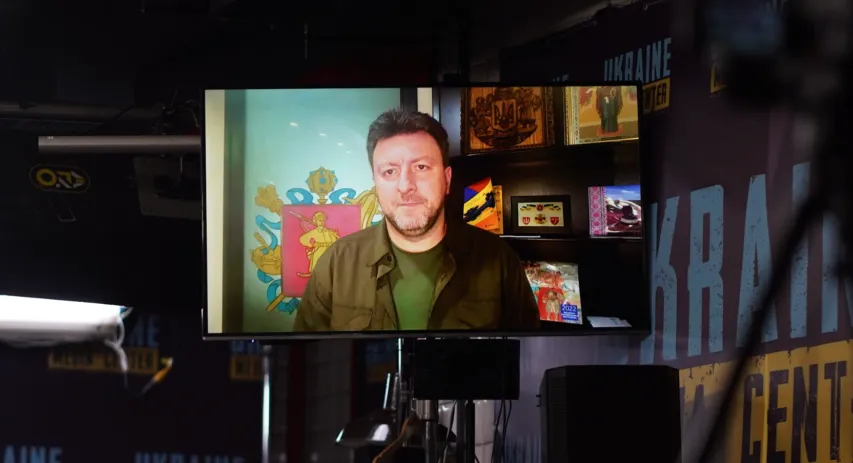 Oleksandr Starukh, Head of Zaporizhia Oblast Military Administration
September 20, 2022, 15:00
Zaporizhia after Kharkiv counteroffensive: occupiers' attacks on energy supply facilities become more frequent — Head of Zaporizhia Oblast Military Administration
After the successful counteroffensive of the Ukrainian Armed Forces in Kharkiv Region, the occupiers' attacks on the energy supply infrastructure in Zaporizhia region became more frequent. Oleksandr Starukh, Head of Zaporizhia Oblast Military Administration spoke about it at a briefing at Media Center Ukraine.
"Previously, we had no attacks on civilian infrastructure, precisely on energy supply (infrastructure), now they have started to attack it quite often. We can see this by the nature of shelling aimed directly at cities. In terms of the intensity of hostilities, I think everyone reads the General Staff's summaries. There are no clashes, as there were in April, March, or summer. For now the enemy is gathering strength. We understand that Zaporizhia is sort of a road from Donetsk to Kherson region, therefore there is always a certain amount of russian armed forces' equipment, which is concentrated in our direction, or diverted to the east or west," — Starukh said.
Oleksandr Starukh also noted that the authorities will work on beefing up the security measures at power supply facilities.
"Yesterday there were rocket attacks on cities and their outskirts. The infrastructure was damaged, an electrical substation was hit. That is, the enemy continues its actions destroying civilian infrastructure. We saw direct strikes on hydroelectric stations in Kryvyi Rih, and our electrical substations were hit yesterday. Electricians quickly coped with the situation and restored power. In the future, we will take measures to at least minimally strengthen the protection of these objects," — Oleksandr Starukh said.
Read more: https://mediacenter.org.ua/news