Back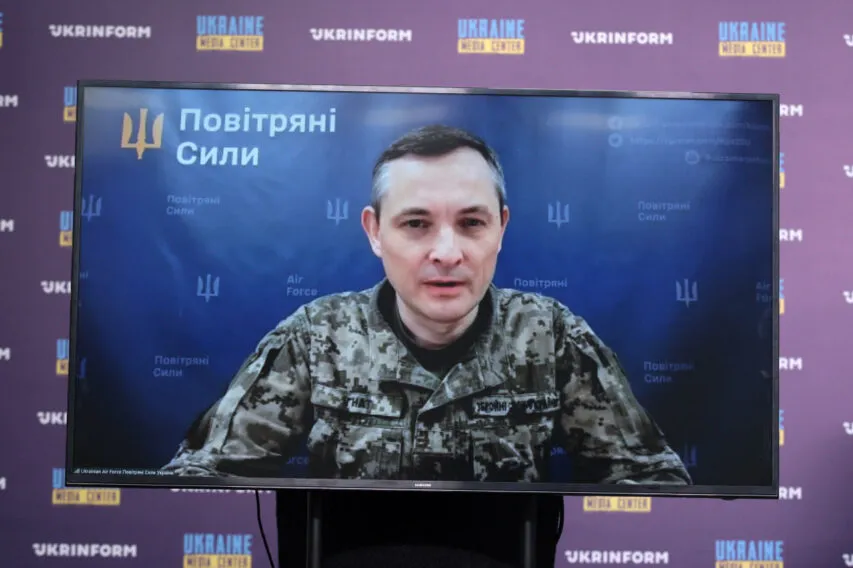 Yurii Ihnat, Spokesperson of the Air Forces Command of the Armed Forces of Ukraine, Media Center Ukraine — Ukrinform
May 8, 2023, 14:11
Yurii Ihnat: We will have one of the best air defense systems when we receive everything that our partners promised us
The downing of the russian "Kinzhal" missile is a historical event. Ukraine managed to show that it is possible to effectively fight against russian weapons, which are allegedly unequaled in the world. However, this requires more modern air defense systems.
Yurii Ihnat, Spokesperson of the Air Forces Command of the Armed Forces of Ukraine, made this statement at a briefing at Media Center Ukraine — Ukrinform.
"Ukraine is a big country, we have a lot to defend. I mean not only the borders, but also the inside of Ukraine. Because our critical infrastructure facilities, energy facilities, and nuclear power plants are priority targets for the enemy. They often attack the very substations that provide power to nuclear power units. Therefore, we must understand that this is a serious threat, and more such systems as Patriot, SAMP/T, IRIS-T, NASAMS, and of course the F-16s, because we can't do without them, will help us create one of the best air defense systems in the world", Yurii Ihnat noted.
He pointed out that after receiving the promised equipment from foreign partners, Ukraine will have one of the best air defense systems in the world.
"Indeed, we will have one of the best air defense systems when we get everything that our partners promised us and replace the entire old fleet of Soviet equipment — both air defense systems and aircraft platforms."
On the night of May 4, for the first time the Ukrainian Air Force shot down a russian supersonic "Kinzhal" missile over Ukraine with the Patriot air defense system, dispelling the myth that this missile was impossible to destroy.
Read more: https://mediacenter.org.ua/news