Back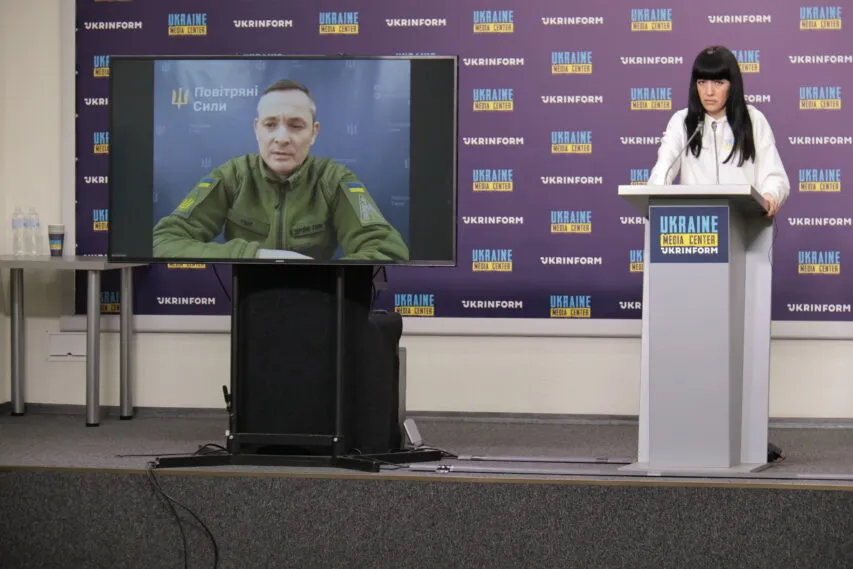 April 7, 2023, 16:54
Yurii Ihnat: Counteroffensive requires Ukraine's air superiority
A successful counteroffensive requires, first of all, air superiority. In the absence of air superiority, it is too difficult to carry out offensive actions under enemy aircraft fire.
Yurii Ihnat, Spokesperson of the Air Forces Command of the Armed Forces of Ukraine, made this statement during a briefing at Media Center Ukraine — Ukrinform.
"Today, the enemy continues its offensive actions on land, continues its offensive actions in the air. I'm talking about guided aerial bombs and other missile weapons that are fired from ships. We are actually engaged in counter-air defense, that is, we hit the means of destruction, and sometimes also enemy aircraft when they come close to our borders," he said.
He noted that today it is hardly possible to talk about a counteroffensive without reinforcing Ukrainian air forces' dominance, without Ukraine's air superiority.
"But we understand that the Western countries are strengthening (Ukraine – Ed.). In the near future, we will have both Patriot and SAMP/T, already with people trained to work on these systems."
According to Yurii Ihnat, this will strengthen Ukraine's advantage in the regions where these systems will be dispatched.
"I would like a decision to provide Ukraine with modern multirole combat aircraft of the 4th generation and beyond as soon as possible. In particular, I'm talking primarily about the F-16s. They would really help to turn our plans into reality."
Read more: https://mediacenter.org.ua/news