Back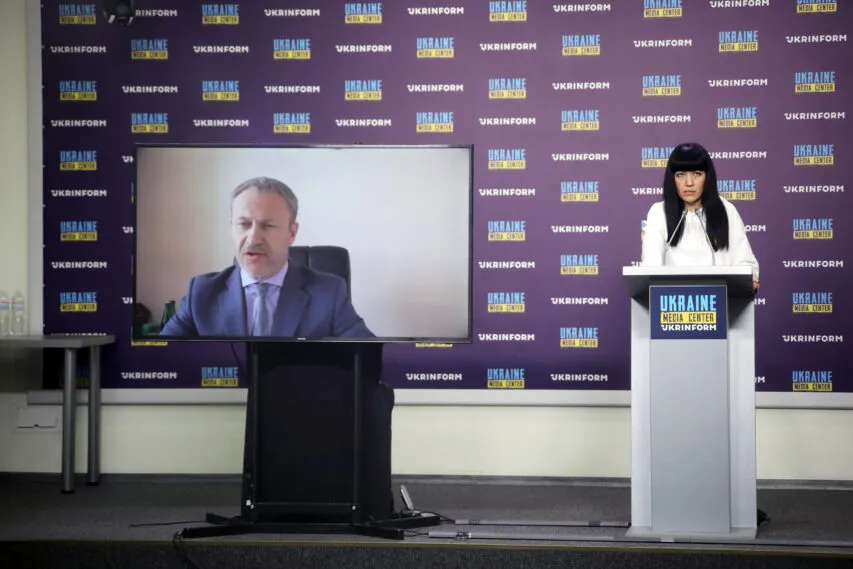 Oleh Korikov, Acting Chairman — Chief State Inspector for Nuclear and Radiation Safety of Ukraine, Media Center Ukraine — Ukrinform
March 31, 2023, 14:47
World leaders believe that the only way to restore safety at Zaporizhia NPP is to return it under full control of Ukrainian authorities — Oleh Korikov
Ukraine is interested in IAEA's continuing their mission at the Zaporizhia NPP at least until the nuclear power plant is returned under Ukraine's control.
Oleh Korikov, Acting Chairman — Chief State Inspector for Nuclear and Radiation Safety of Ukraine, made this statement at a briefing at Media Center Ukraine — Ukrinform.
"The IAEA Director General is convinced that the mission must be kept going. It works unequivocally in the interests of Ukraine and in the interests of the international community. This is an important joint asset that we have. The mission will work as long as necessary in order to return the Zaporizhia NPP under Ukraine's control," — he said, commenting on IAEA Director General Rafael Grossi's visit to the Zaporizhia NPP.
In addition, he noted that a meeting of countries that are parties to the Convention on Nuclear Safety is currently taking place in Vienna, Austria. And, according to Oleh Korikov, all the civilized countries of the world are seriously concerned about the risks and threats currently emanating from the Zaporizhia NPP occupied by the russians.
"And they unequivocally supported Ukraine in the fact that the only way to restore security at the Zaporizhia NPP is to return it under the full control of the Ukrainian authorities with the de-occupation and demilitarization of the Zaporizhia NPP. Here we have an unequivocal consensus of world leaders and civilized countries."
Read more: https://mediacenter.org.ua/news