Back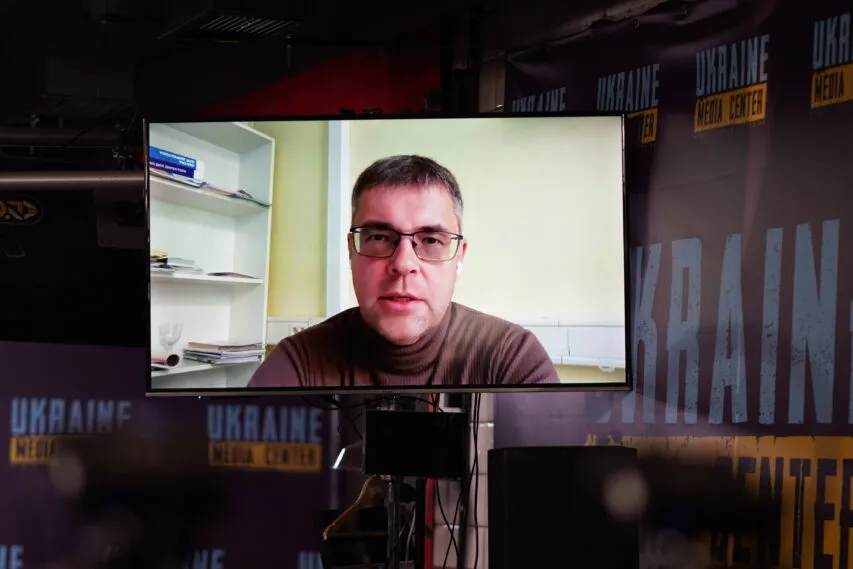 Oleksandr Kharchenko, Director at the Energy Industry Research Center, Media Center Ukraine
October 26, 2022, 13:13
Work on blackout schedules to be completed by end of week. They must be fair and efficient — Director of Energy Industry Research Center
The work on schedules for rolling power cuts for Ukrainian consumers will continue for several more days. Currently, experts are working on making the schedules efficient and fair. Oleksandr Kharchenko, Director of the Energy Industry Research Center made this statement at a briefing at Media Center Ukraine.
"The work is underway, I think it will be completed no later than by the end of this week, maybe by the beginning of next week. And I believe that the blackouts will become fair, there will be no such things when some people are unlucky and others are lucky," — Oleksandr Kharchenko said.
According to him, the volume of power shutdowns will depend on the extent to which Ukrainian consumers themselves will be able to reduce the use of electricity, especially during peak hours. It is unlikely that it will be possible to completely stop shutdowns at this time.
"It is necessary to understand that the power cuts are a forced measure. They are used when consumers use too much. They didn't save power, and the network can't sustain this (consumption). Unfortunately, it will remain so. Sometimes such situations can be the result of attacks when drones or missiles fly into specific objects that are damaged or destroyed, and there are cuts for certain consumers that are connected to this object. There is no magic wand. Several hours are also needed to switch consumers to backup channels, to apply backup schemes," — Director of the Energy Industry Research Center explained.
As reported, on October 10, russia launched massive attacks on Ukrainian energy infrastructure facilities using missiles and kamikaze drones. As a result, so-called rolling blackouts were introduced in a number of regions.
Read more: https://mediacenter.org.ua/news