Back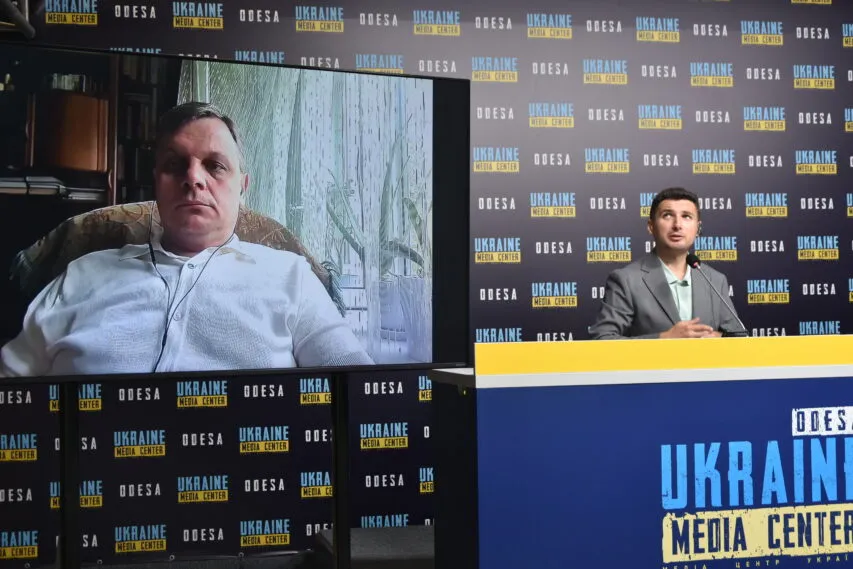 Photo by Media Center Ukraine – Odesa: Pavlo Koval, general director of the Ukrainian agrarian confederation
July 19, 2023, 13:37
Without a "grain deal", grain prices in Ukraine will decline – expert
Alternative ways of exporting Ukrainian grain will not be able to replace seaports in the first place. Last spring it was possible to export only 2-2.5 million tons of grain per month. This was stated by Pavlo Koval, general director of the Ukrainian agrarian confederation, at a briefing at the Media Center Ukraine – Odesa.
"The price of grain on the domestic market will continue to decline if the grain deal does not work. According to various estimates, we have about 5 million tons of last year's harvest of various grains – wheat and corn. Now we are already harvesting a new crop. Odesa region alone has harvested 1 million tons of early grain. This will affect the domestic situation, and Ukrainian farmers will be forced to work with expensive material resources," – Koval said.
However, he noted that Ukrainian farmers already have last year's experience of how to work when seaports are blocked, and there are alternative ways to export Ukrainian grain. But they cannot replace the work of the ports.
"We have an alternative – rail and road transport, the Danube ports. This would allow us to handle 2-2.5 million tons of grain per month. Danube's ports have the potential to increase grain handling volumes. There is an opportunity to optimize the operation of border road and rail crossings. But all these tools will not replace seaports," – Pavlo Koval said.
According to Mr. Koval, it is not time to "close the topic of the grain deal". On Monday and Tuesday, there was a kind of information attack on Putin by his opponents and alleged partners, such as China and India, the expert noted.
"Putin wants to be talked to, to be persuaded. By bombing ports, like on July 19, he is raising the stakes in the negotiations… He is still holding talks with Turkish leader Erdoğan. In addition, the President of Ukraine and Turkish representatives have already said that the "grain deal" can work without Russia. Turkey will put its own ships for loading and provide a navy convoy. The question is how our partners will react to this," – Koval added.
Read more: https://mediacenter.org.ua/news