Back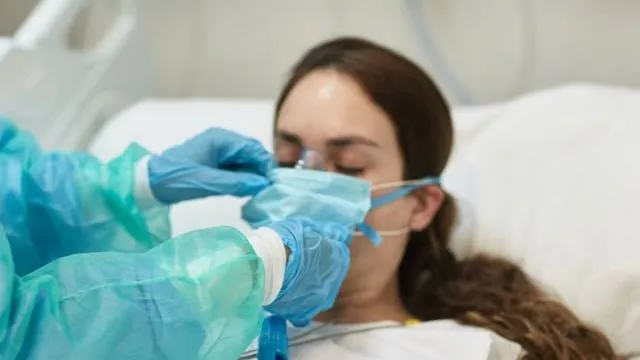 The photo from open sources
January 27, 2023, 15:59
Within one week, 3,100 new COVID cases recorded in Ukraine, of which 267 are children; 42 people dead, 80% of them aged 60 and over — Health Ministry
In Ukraine, the number of new cases of coronavirus infection, which is still relevant for our country and the whole world, is gradually increasing. Ihor Kuzin, Chief State Sanitary Doctor, Deputy Minister of Health of Ukraine, made this statement at a briefing at Media Center Ukraine — Ukrinform.
"During the reporting week, almost 3,100 cases were recorded — this is 14% more than the week before. We are seeing a gradual increase in the number of new cases, and this is related to certain seasonal elements. Such an increase in infection will be observed until the middle, maybe until the end of February, and we expect to record the first signs of a drop in infection starting in May. Such seasonality was observed during all past waves. In general, this year is no different," — Kuzin said.
The Chief State Sanitary Doctor added that currently the infection rate is higher among children and also provided general data on hospitalizations and deaths related to the coronavirus infection.
"Last week, 267 cases of COVID-19 were registered among children. During the week, 42 Ukrainians died due to complications related to the coronavirus infection. More than 80% of the dead are people aged 60 and over. We are seeing a slight increase in the number of hospitalized people, but the number stays at about the same level of 2,400-2,500 people a week. Since the beginning of the year, a total of about 12,000-15,000 people have been hospitalized in health care facilities. The number of people who died is about 140-180," — Kuzin said.
Read more: https://mediacenter.org.ua/news