Back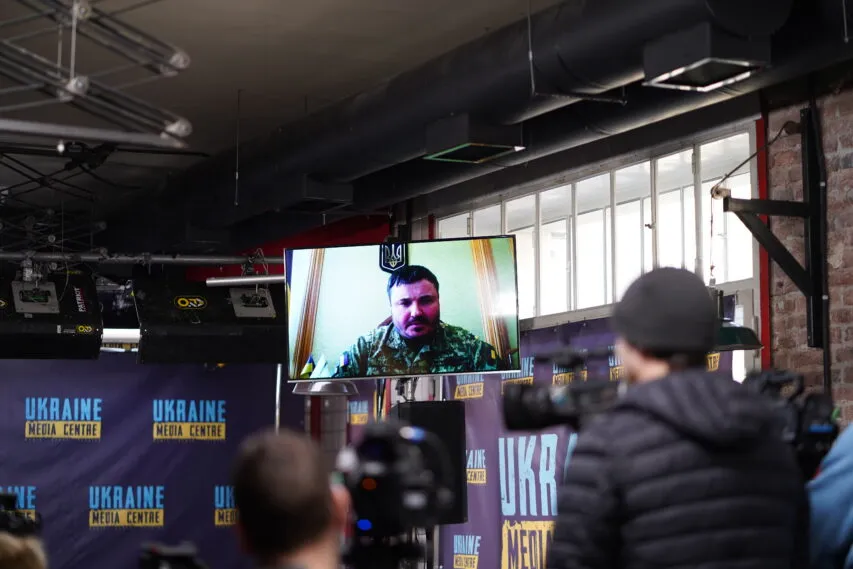 March 14, 2022, 14:11
"Within Days of the Beginning of the War, Ukroboronprom Delivered More Equipment to Ukraine's Armed Forces Than in the Previous Six Months," Ukroboronprom's Director Says
Ukroboronprom, the state-owned defence industry group, is working on a 24/7 basis now. After the all-out war started in Ukraine, more than 100 new specialists joined the team. Ukroboronprom's Director General Yurii Husiev made a statement to this effect at the press briefing in Ukraine Media Centre.
The Group supplies high-quality equipment to the Armed Forces and repairs the trophy equipment taken from the enemy by the Ukrainian military. However, Ukroboronprom's Director General refused to disclose the quantity and type of the trophies taken by the service members of Ukraine's Armed Forces.
Ukroboronprom's specialists cannibalise the severely damaged machinery, using them as a source of spare parts to repair other damaged equipment of Ukraine's Armed Forces. We want to remind you that Ukraine Media Centre started working in Lviv to support media covering the war unleashed by Russia against the Ukrainian people. The Media Centre will provide information support to journalists currently working in the City of Lviv and Lviv Oblast. In addition, the Centre will host daily press briefings by government officials, international partners, and activists from Lviv and other cities of Ukraine.