Back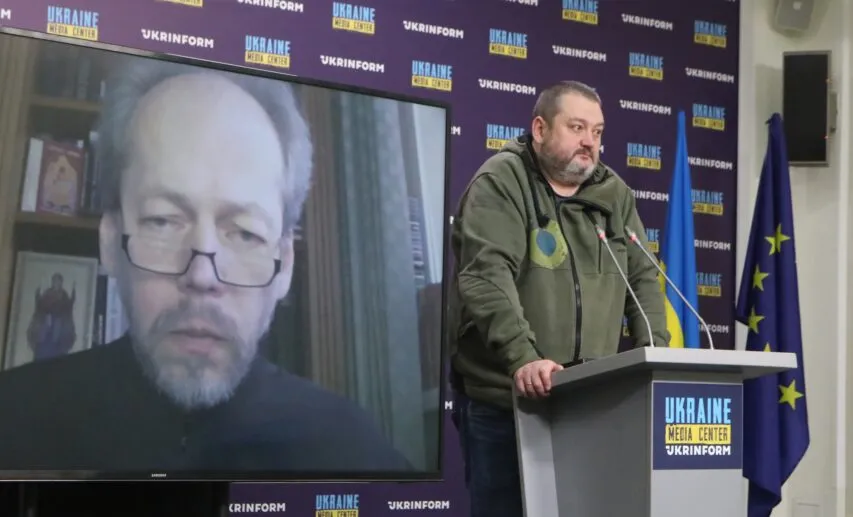 Heorhii Kovalenko, Archpriest of the Orthodox Church of Ukraine, Rector at the Open Orthodox University of Saint Sophia the Wisdom, Media Center Ukraine — Ukrinform
December 7, 2022, 15:59
With the Beginning of the War, Coexistence of Those Promoting russian Narratives and Serving the russian federation with True Believers Became Impossible — the Archpriest of the Orthodox Church of Ukraine
Heorhii Kovalenko, Archpriest of the Orthodox Church of Ukraine, Rector at the Open Orthodox University of Saint Sophia the Wisdom, spoke about changes that occurred in the Ukrainian church during the full-scale war during the briefing at the Media Center Ukraine — Ukrinform.
"The church is people. And everything that changed in people changed in the church. Now all of us are working jointly to win. Priests serve as chaplains, priests and believers are engaged in charitable, volunteer, and humanitarian activities, take people out of regions, feed them, and help in any way they can. A large number of believers have gone abroad and the topic of spiritual feeding of people scattered around the world is also relevant. This requires certain solutions and new forms of such activities," Heorhii Kovalenko explained.
The OCU Archpriest spoke out separately about rapid changes taking place in the Ukrainian church, which is related to the moscow Patriarchate.
"As for one of the religious organizations of Ukraine — the Ukrainian Orthodox Church, which is "not of the moscow Patriarchate", but this has not yet been proven to a full degree — very turbulent processes really occur inside them. Because with the beginning of the war, hybrid coexistence of those promoting russian narratives, serving the russian special services, and those true believers, firm believers, who also exist in the moscow Patriarchate, became impossible," Heorhii Kovalenko said.
Read more: https://mediacenter.org.ua/news