Back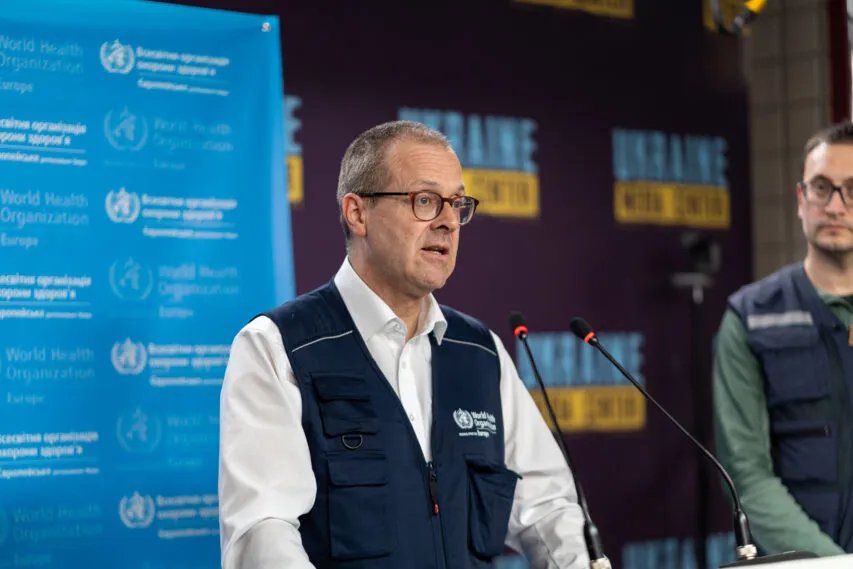 April 7, 2022, 15:08
"WHO's Priorities Are to Support Operation of Ukraine's Health System and Help Ukrainian Refugees Abroad," WHO Regional Director for Europe
The organization's Regional Director for Europe, Dr Hans Henri P. Kluge, named these two core priorities of the World Health Organization. During his briefing at Ukraine Media Center, he emphasized that these priorities applied to the entire region.
According to Dr Kluge, the first priority is to support the operation of Ukraine's health system.
The WHO delivered 185 tonnes of medical products to the most affected areas of the country, having provided materials for traumatological, surgical, and primary medical aid to half a million people. Further 125 tonnes of primary essentials are underway. Plans also call for the supply of auxiliary equipment, such as wheelchairs, other mobility aids, and communication equipment for the blind. According to the WHO, they are also underway and will be distributed throughout Ukraine soon.
In addition, the WHO supplied antiretroviral therapy medicines for the Ukrainians living with HIV. They said that all needs of 260,000 HIV patients were covered for 12 months ahead.
The second priority is to help European countries receiving Ukrainian refugees to enable them to provide high-quality medical aid to the Ukrainians. Currently, Dr Kluge says that these countries' healthcare systems are overloaded.
The WHO also emphasized the need for an immediate ceasefire by the russian federation to give people access to medicines and medical assistance.