Back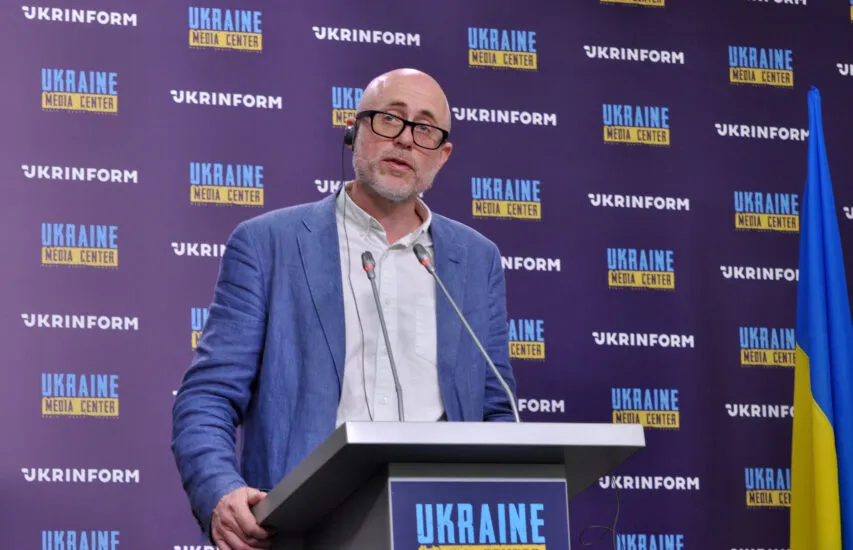 Кен Карсвел, eксперт штаб-квартири ВООЗ та співавтора курсу з управління стресом «Самодопомога Плюс», Медіацентр Україна - Укрінформ, 15 липня
July 15, 2022, 11:59
WHO Hosted a Self-Help Plus Training for Adults
From July 12 to 15, the World Health Organization organized a train-the-trainers training for the WHO's Self-Help Plus stress management group course for adults.
Ken Carswell, an expert at WHO headquarters and co-author of the Self-Help Plus stress management course, disclosed this fact at Media Center Ukraine — Ukrinform.
The Self-Help Plus course was developed by the WHO as a group stress management course. It comprises five sessions and aims to help adults in extremely unfavorable conditions learn how to manage stress," he explained.
The trainers trained during this course will be able to train other specialists to provide psychological assistance. It will help Ukraine to respond to war-related challenges faced by the psychological assistance system. According to WHO estimates, every fifth person in the war-affected areas lives with some form of a mental disorder.
Self-Help Plus is an evidence-based scaled psychological intervention that can be treated as the first step in a graduated assistance program and offered together with other interventions and programs.
The WHO Country Office in Ukraine organized the training to support the National Mental Health and Psychosocial Support Program initiated by Olena Zelenska, Ukraine's first lady.
Read more: https://mediacenter.org.ua/news