Back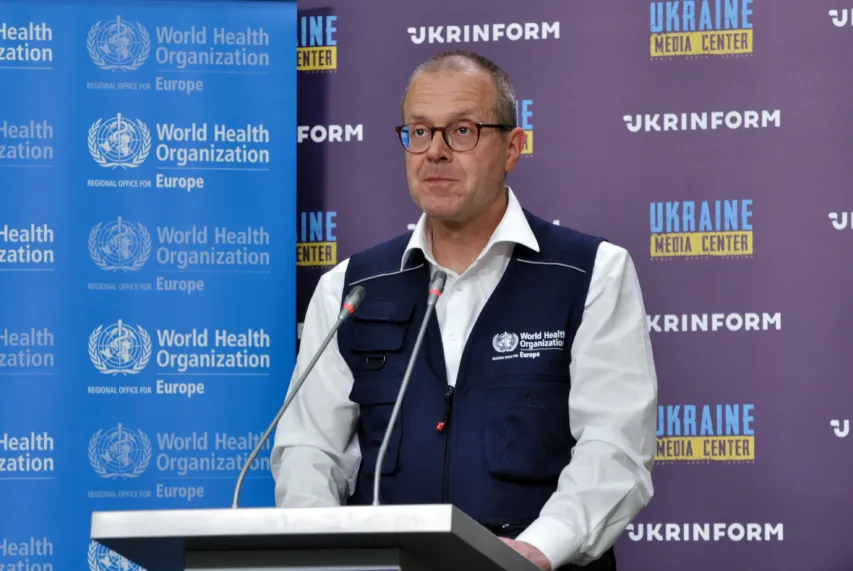 May 17, 2022, 18:46
WHO Confirmed 226 Attacks on Ukraine's Healthcare System, One-Third of Cases in the Whole World
Dr. Hans Kluge, WHO Regional Director for Europe, stated this during his briefing at Media Center Ukraine — Ukrinform.
"The WHO confirmed 226 attacks on the healthcare system in Ukraine, that is three attacks per day. As a result, 75 people were killed and 59 injured. Two-thirds of attacks against the healthcare system in the world occurred in Ukraine. Even in this situation, the Ukrainian medics keep working. The WHO supports you. I listen to stories the healthcare workers tell about the difficulties they are facing at their jobs. I spent a day in Chernihiv Oblast yesterday. I heard stories told by medics and regular citizens about working under fire, about regular people helping healthcare workers, delivering medicines by boat," he said.
According to Dr. Hans Kluge, every third patient faces issues with access to medication. One-third of TB patients demonstrate multiple drug resistance.
"We also can see the need to support mental health in communities. I am glad to see that the Government of Ukraine keeps mental health issues on its agenda. We are also worried about the potential of a cholera outbreak; for this reason, we stocked some vaccines against this disease in Dnipro," he said.
The WHO also indicated that healthcare institutions constantly face a problem with the power supply. The WHO keeps supplying power generators to improve the reliability of the power supply. In addition, the WHO works on providing power supply on an uninterrupted basis together with the Ministry of Health.
Dr. Dorit Nitzan, WHO European Region Health Emergencies Coordinator in charge of Ukraine, explained that representatives of the WHO joined their UNICEF colleagues and assisted people evacuated from Mariupol. We provided them with wheelchairs and medicines.
Read more: https://mediacenter.org.ua/news