Back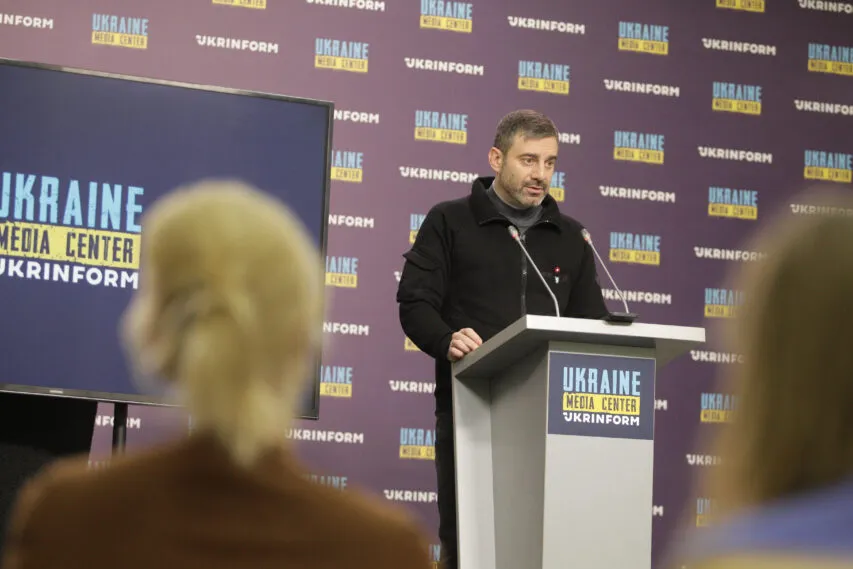 Dmytro Lubinets, the Ukrainian Parliament Commissioner for Human Rights, Media Center Ukraine — Ukrinform
September 28, 2022, 16:57
"When our POWs were brought to places of imprisonment, they were led through a line of occupiers that beat them with rubber batons; some batons broke," Dmytro Lubinets
All prisoners of war from "Azovstal," who were released from russian captivity spoke about the conditions of detention.
Dmytro Lubinets, the Ukrainian Parliament Commissioner for Human Rights made this statement at Media Center Ukraine — Ukrinform.
"Proper legal procedure for the detention of prisoners of war did not take place. It was a common occurrence that when our defenders were brought to the places of imprisonment they were led through the ranks of the occupiers, who beat them with rubber batons. Very often, rubber sticks broke against the bodies of our soldiers. The enemy forced them to keep their heads down, if someone violated (this requirement), they gave them additional beating," — he said.
There was almost no food and water in the places of detention, no personal hygiene products were provided. There was no toilet paper or soap and toothbrushes at all. POWs had to sleep on concrete floor, without blankets, and this was not an exception, but a general practice.
"Everyone lost weight. Some lost 60-70 kilograms. The smallest weight loss is 25 kilograms, but this is a fighter who had been very thin even before. russia used hunger as one of the elements of torture," — the Commissioner for Human Rights pointed out.
Read more: https://mediacenter.org.ua/news