Back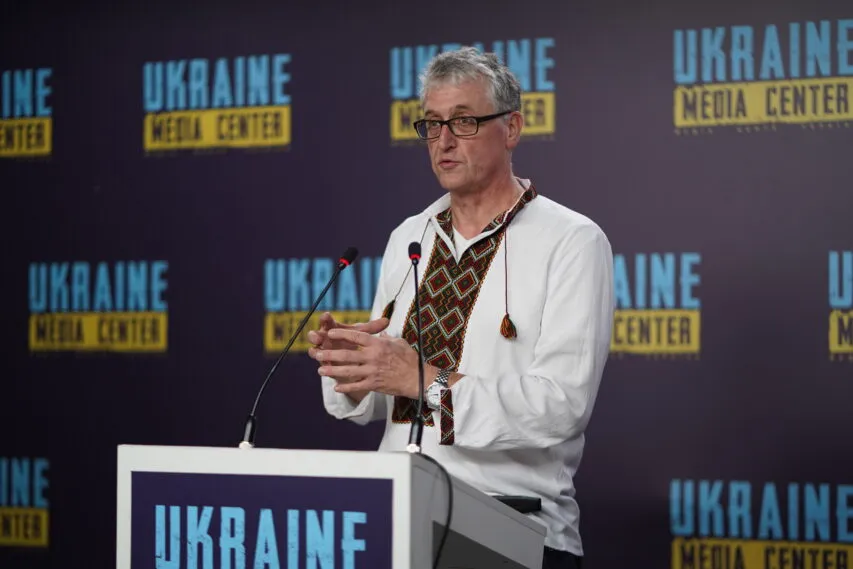 Christoph Müller, initiator of WePlay4Ukraine project, musician and caricaturist, Media Center Ukraine
October 5, 2022, 13:35
WePlay4Ukraine project: musicians of world-renowned professional orchestras unite to support Ukraine
The National Anthem of Ukraine and the National Anthem of Europe are to be performed jointly by musicians of famous world orchestras as part of WePlay4Ukraine project in order to support Ukraine. Christoph Müller, initiator of WePlay4Ukraine project, musician and caricaturist spoke about this at a briefing at Media Center Ukraine. According to him, he was inspired to create such an initiative by a flash mob that took place in Odesa in 2014. Back then, the choir of the Odesa National Academic Theater of Opera and Ballet and the Odesa Philharmonic Orchestra jointly performed "Ode to Joy," which is the official anthem of the European Union and the Council of Europe, at the "Pryvoz" market.
"This was immediately at the moment when the first russian attacks started, and they (russia) annexed Crimea and started the war in Donbas. And during this turmoil it happened, this video with the orchestra and the people of the choir. And I thought it was such a brilliant thing, everybody should see it," — Christoph Müller added.
The premise of the project is that the musicians who join WePlay4Ukraine project will be featured in a video that will be made as soon as possible. Funds received from the monetization of the final video will be transferred to the charity account of the Ministry of Culture and Information Policy of Ukraine. This account was created to support culture and media during the russo-Ukrainian war.
"I mean, when they start asking questions, why it is important, then you can just appeal to the feeling and say Europe and Ukraine are united, they are one. And this is a musical point of explaining this. We all have our national anthems, and there is even the European anthem, which is "Ode to Joy", where there are no lyrics by the way, because you cannot translate an anthem into 12 languages. So when we perform the anthems together, then it will also be a symbol of unity as a whole," — Christoph Müller explained.
Read more: https://mediacenter.org.ua/news