Back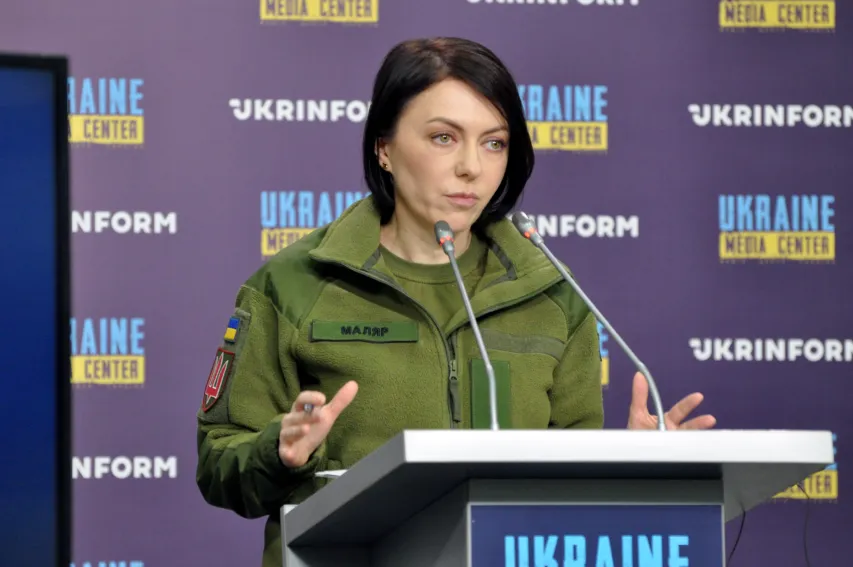 May 11, 2022, 14:44
"Weapons from Foreign Partners Are Already Deployed on the Frontline," Ministry of Defense
Hanna Maliar, Deputy Minister of Defense, stated this at her briefing at Media Center Ukraine — Ukrinform.
"The U.S. 155 mm howitzers are already in use on the frontline in addition to Javelins and Stingers. We work on speeding up the military aid delivery because the lives of our soldiers depend on it. We have already received a lot of the equipment. Currently, we are in the phase of the regular deliveries of weapons to Ukraine," she explained.
Hanna Maliar also described a historical meeting at Ramstein Air Base on April 26, where heads of defense agencies of more than 40 countries set new goals—win over the enemy rather than stop the foe.
"Currently, the aid package to be supplied on lend-lease terms is under discussion. We are supported by the European Union and by other countries. We are entering a new phase of the war, where russia is driving itself into a condition of not being able to win the war of the equipment. However, we will face several hard weeks or even months until we receive this aid."
The Deputy Defense Minister emphasized that volunteers helped a lot during the first phase of the war by responding to all needs rapidly.
"However, Ukraine's Ministry of Defense realizes that we have to provide for about one million military personnel in the Army and the Territorial Defense Force. To do so, the Ministry of Defense is changing the security and defense sector from within. Strategically, we focus on developing domestic manufacturing. Our manufacturers have already been given military contracts till the year-end. In addition, the Ministry of Defense procures protective gear abroad," she said.
More than 34,000 armored vests, over 46,000 sets of uniforms, and more than 30,000 helmets were delivered to Ukraine's Armed Forces from May 1 to May 10, 2022.
Read more: https://mediacenter.org.ua/news