Back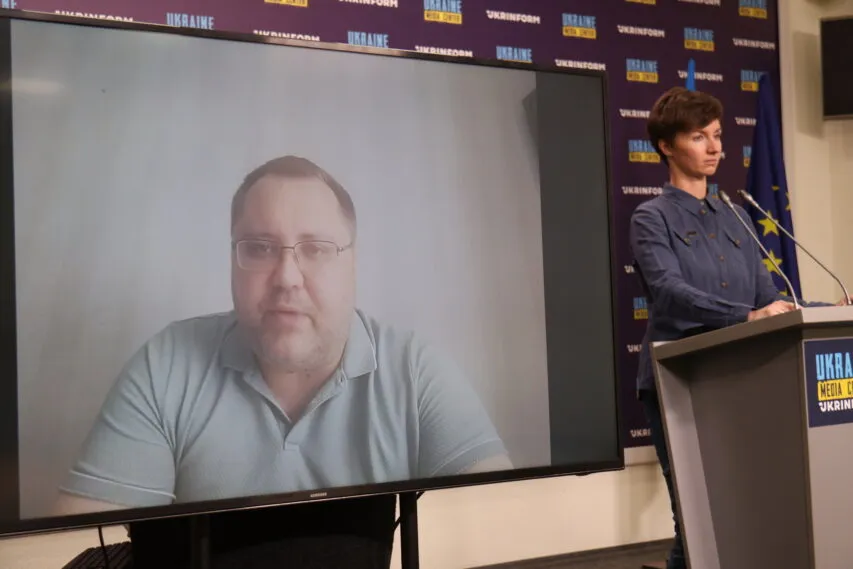 July 14, 2023, 13:27
We witness constant worsening of situation – Deputy Head of Kherson Oblast Council on current situation in region's left bank
In the temporarily occupied territories of the region, the humanitarian situation is getting worse and the quality of medical services is declining. The enemy continues to put pressure on the people.
Yurii Sobolevskyi, First Deputy Head of Kherson Oblast Council made this statement during a briefing at Media Center Ukraine – Ukrinform.
"Unfortunately, we are witnessing constant worsening of the situation, primarily the humanitarian situation, in our territories, which are currently temporarily occupied by the enemy," he noted.
According to Yurii Sobolevskyi, there is also increasing pressure on people in the temporarily occupied territory to receive russian passports and undergo the integration processes. In addition, the Deputy Head of the Kherson Oblast Council noted that the occupying power focuses on Ukrainian children. Thus, Sobolevskyi noted that "large-scale so-called children's rehabilitation programs have started again, when the only goal is for them to go to the territory of the russian federation and spend as much time there as possible."
"Of course, during this so-called rehabilitation, there is large-scale propaganda and brainwashing of children (pushing the narrative – Ed.) that russia is wonderful, Kherson oblast is russia, and russia is here to stay… Common russian propaganda narratives," he added.
Yurii Sobolevskyi also pointed out worsening of the situation with the provision of medical services to citizens in the temporarily occupied territory.
"There has been a significant increase in the number of threats that medical services will not be provided if one doesn't have a russian passport, if one doesn't have a mandatory russian-style medical insurance policy," he explained.
Yurii Sobolevskyi emphasized that the enemy uses access to basic humanitarian needs as leverage against our people.
Read more: https://mediacenter.org.ua/news