Back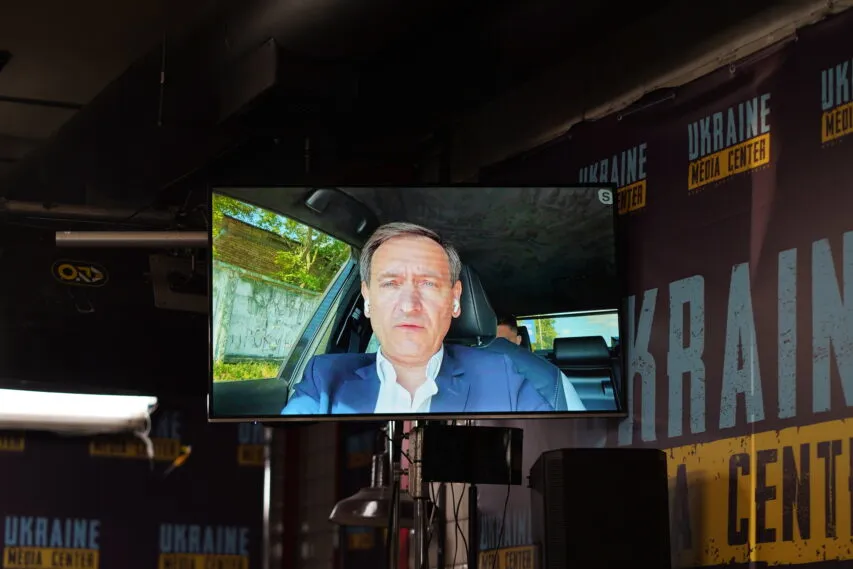 Федір Веніславський, народний депутат України, представник Президента в Конституційному Суді України у Медіацентрі Україна, 28 липня
July 28, 2022, 12:24
"We Will See a Different Quality of Performance by the Office of the Prosecutor General Soon," President's Representative to the Constitutional Court of Ukraine
Ukrainians will see quite a different quality of performance by the Office of the Prosecutor General in the short term. Fedir Venislavskyi, Member of Verkhovna Rada, President's Representative to the Constitutional Court of Ukraine, told this during his briefing at Media Center Ukraine. According to him, Andrii Kostin, the newly appointed Prosecutor General, is a specialist lawyer and has demonstrated his efficiency while working as the Chair of the Verkhovna Rada's Legal Policy Committee and as a member of the Trilateral Contact Group.
Fedir Venislavskyi also described the major lines of work presented by the newly appointed Prosecutor General to Members of Verkhovna Rada a day ago.
"They include prosecuting till the end all war crimes perpetrated by ruscists in Ukraine… Another important line of work includes the offenses faced by our law enforcement system and the military law enforcement service, and the Office of the Prosecutor General, namely, investigating and prosecuting the crimes perpetrated by the military personnel and members of other components of the security and defense sector engaged in repelling the aggression against Ukraine," Fedir Venislavskyi said.
According to earlier reports, the President of Ukraine signed a decree to appoint Andrii Kostin as Prosecutor General on July 28.
Read more: https://mediacenter.org.ua/news