Back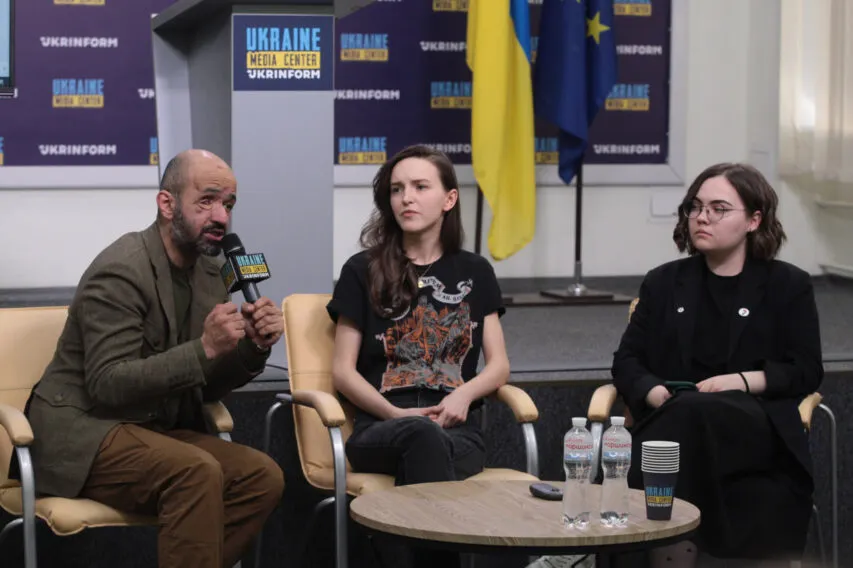 March 22, 2023, 18:15
We want military personnel to experience no trouble with documents — Masi Nayyem
Media Center Ukraine — Ukrinform hosted a presentation of Legal System Guide for Military Personnel, an online platform that contains answers to the most common questions about the existing system.
"The most important thing we wanted to achieve with this was that the military personnel could have clarity on what to do with the documents to avoid difficult situations when someone verbally explains to them where to go, what documents to collect, and it all needs to be written down as well… But this is a military person, who is wounded, who has already given everything they could give to the state," — Masi Nayyem, Co-Founder of Human Rights Center for Military Personnel "Principle," said during the presentation of the platform.
In turn, Liubov Halan, Head of Human Rights Center for Military Personnel "Principle," elaborated on the relevant sections of the platform.
"Our Legal System Guide consists of five stages. In fact, this is the result of our analysis. Before we started to work with lawyers on the Legal System Guide, we found out for ourselves at which stages wounded servicemen experience the most pain, where the most questions are closed. In our opinion, there are five such stages. This is the evacuation phase; the stage of treatment and establishing the circumstances of the injury, which affects the further steps for this person; this is the military medical commission itself; in some cases, treatment abroad; in the event that the injury led to disability, there is also (the process of) receiving a disability status," — she said.
In addition, Liubov Halan noted that from the very beginning of their work with the families of servicemen and the wounded, it became clear that today, unfortunately, lawyers from the private sector abuse the system.
"Often, the simplest document that a wounded person needs can cost several thousand hryvnias on the market, even though it is a very simple document that you can actually download and fill in yourself," — the Head of the Human Rights Center noted.
According to Liubov Halan, this is the reason why the Legal System Guide contains downloadable documents that can be filled out for a specific person.
"Unfortunately, as an NGO, we can't consult everyone, but we can work out simple algorithms and give these tools of self-reliance to people who want to use them."
Read more: https://mediacenter.org.ua/news