Back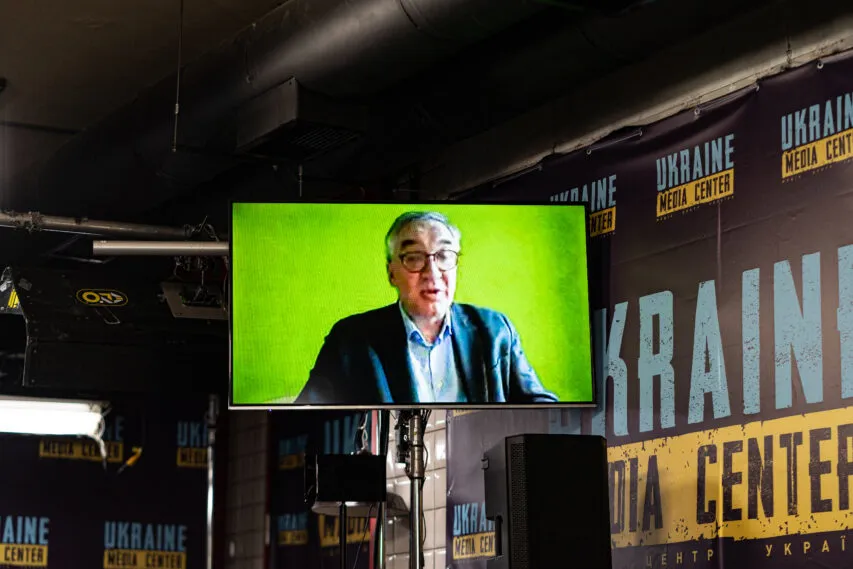 April 11, 2022, 15:36
"We See How Important It Is to Hold the Economic Frontline," Business Ombudsman Vashchuk
Ukrainian entrepreneurs need up-to-date advice on changes in customs rules during the period of martial law. For this reason, Ukraine's Business Ombudsman Council, together with the State Customs Service, developed an operational and educational project for business under the title Open Customs.
"Issues of the foreign trade and relevant simplified procedures are especially important during martial law. We consider it essential to keep the economic frontline, which means the need to support business. The Government suggested many correct decisions supported by the Parliament and signed off by the President. Our Council has joined the awareness campaign to make sure that people affected by these changes understand how to use them," Roman Vashchuk, Business Ombudsman, said during his briefing at Ukraine Media Center.
"The situation on the economic frontline is changing fast, and we need to respond rapidly to the new developments. The Business Ombudsman Council has traditionally cooperated with the Customs; now, the business joined its forces with civil society to help support domestic production and help Ukrainians. Thus, these are humanitarian issues, not purely business issues anymore," Tetiana Korotka, Deputy Business Ombudsman, added.
According to Tetiana Korotka, this realization allowed her to organize cooperation within the Humanitarian Headquarters of the Lviv Customs Office. Furthermore, she said that lawyers of the Business Ombudsman Council were working on providing clarifications on border crossing-related issues as soon as possible.
On a separate note, Roman Vashchuk said that a legal aid hotline for businesses was launched a month ago. Over this period, his Office received about 90 requests related, for instance, to the work of customs offices.
Ukraine Media Center. Follow the news via the links below:
Website: https://mediacenter.org.ua/
Twitter: https://twitter.com/CenterUkraine
Facebook: https://www.facebook.com/UkraineMediaCenter/
YouTube: https://bit.ly/3whbxSm 
Telegram: https://t.me/lvivmediacenter