Back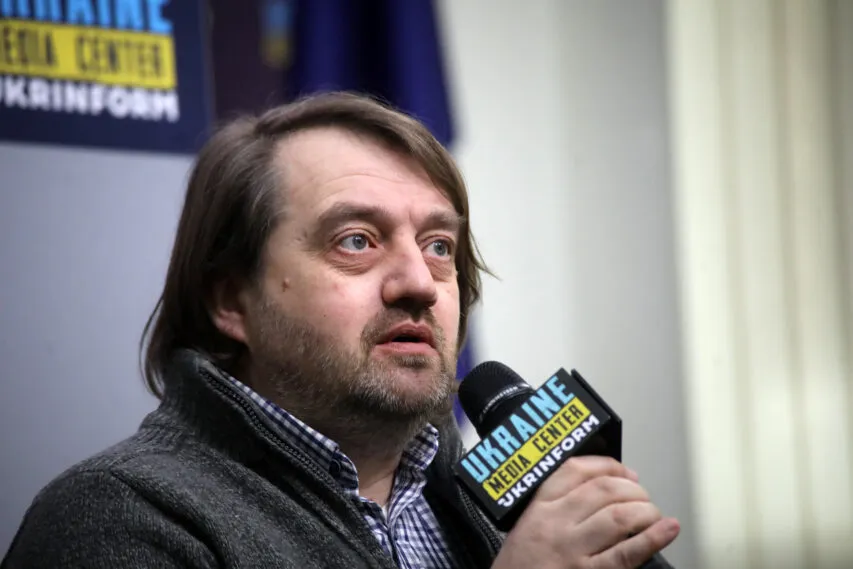 Fedir Lapiy, Chair of the National Technical Group of Experts on Immunoprophylaxis, Consultant on COVID-19 vaccination, Media Center Ukraine — Ukrinform
March 15, 2023, 16:05
We realize that COVID-19 won't yet recede – Fedir Lapiy
Fedir Lapiy, Chair of the National Technical Group of Experts on Immunoprophylaxis, Consultant on COVID-19 vaccination, reported that in recent weeks, Ukraine had seen a steady increase in the incidence of COVID-19 during a briefing at Media Center Ukraine — Ukrinform.
"There was a certain COVID lull in early January. But over the past five weeks, we have been fixing an increasing number of officially confirmed cases of infection. The October peak hasn't been reached yet. However, there are already about 15 thousand confirmed cases over the past week. We also have an increase in the number of deaths and an increased number of hospitalized. We are now reaching the number of 100 deaths per week. It's half as many as in the fall. Nevertheless, it is an increase," he said.
At the same time, Fedir Lapiy noted that the sad statistics and the disappointing forecasts remain.
"More than 85% of those who died are people over 60 years old. They should not just be vaccinated with two doses, but already with the first booster dose, as in Denmark, Spain, and Portugal, as in many countries, we want to follow the example. And we realize that COVID-19 won't recede for now."
Read more: https://mediacenter.org.ua/news