Back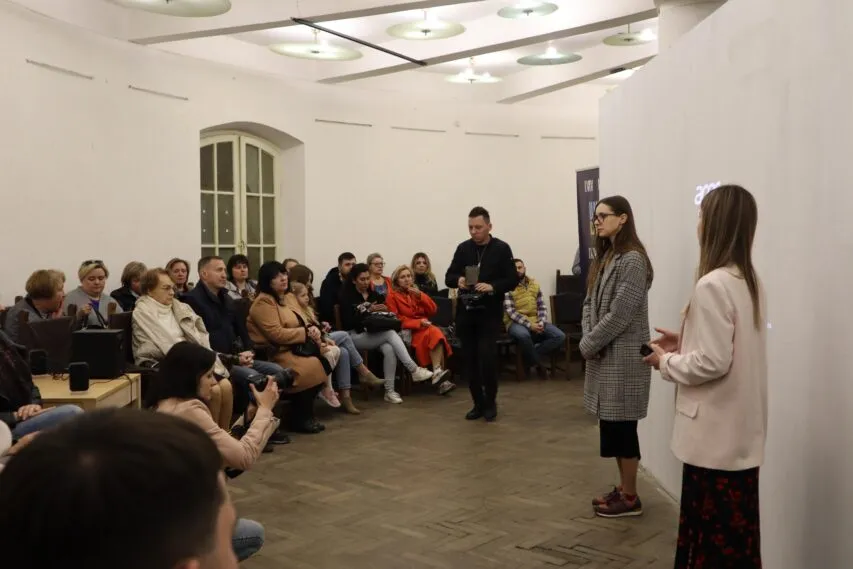 May 12, 2023, 11:47
"We often hear from our loved ones at war – everything is fine, even when it is hard for them. It is a great expression of their love and care for us"
With these words, the documentary film "All is Well, Mum!" started its premiere in Lviv. The film tells the stories of three women who lost their sons during the defence of Mariupol.
"The Memorial platform tells about Ukrainian civilian casualties and military losses in russia's war against the Ukrainian people. We have a big goal – to collect the stories of each of those killed to show that these are not just statistics. And that each of these people had their own life, dreams and plans. There is also a place in these stories for those who keep the memory of the victims alive," says Anastasia Abramets, editor-in-chief of the Memorial Memory platform.
After the film, the audience paid tribute to the deceased heroes with a minute of silence. They also thanked Halyna Vakhovska, one of the film's characters, who dared to share her story.
"Losses take away our voice and the ability to say what hurts us. But talking through your pain helps you get over it. You can help people immersed in grief by allowing them to be heard. Sometimes stories of loss are painful. It is hard to listen to them. In such cases, we can help share this pain by simply being there," explains psychologist Tetiana Tymkiv.
"All is Well, Mum!" – is the fifth film in a series of documentaries by the Memorial Memory platform. You can watch them on the YouTube channel. The film will go online on Mother's Day, 14 May.
Read more: https://mediacenter.org.ua/news