Back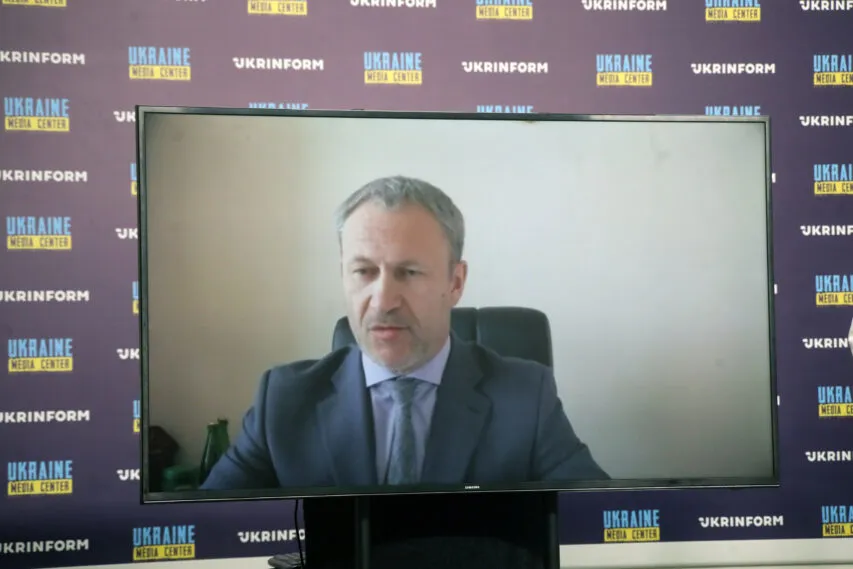 Oleh Korikov, Acting Chairman — Chief State Inspector for Nuclear and Radiation Safety of Ukraine, Media Center Ukraine — Ukrinform
March 31, 2023, 14:59
We hope for international consensus on depriving russia of rights and privileges in IAEA — Oleh Korikov
To date, it has not yet been possible to reach a consensus in the international community on the issue of depriving the russian federation of its rights and privileges at the IAEA.
Oleh Korikov, Acting Chairman — Chief State Inspector for Nuclear and Radiation Safety of Ukraine, made this statement at a briefing at Media Center Ukraine — Ukrinform.
"Unfortunately, as of today, it hasn't been possible to reach an international consensus on such a decision. But the relevant resolutions are unequivocally supported by the Board of Governors regarding the liberation of Zaporizhia NPP from the occupiers. And we are convinced that the international consensus will strengthen, and in the end we will also reach a decision to deprive russia of its rights and privileges as an occupier, as a country that has violated everything possible, in the IAEA as well," — he said.
According to Oleh Korikov, appropriate proposals have been formulated in regards to sanctions. This, in particular, concerns the economic isolation of russian enterprises involved in the armed takeover and attempts to appropriate the Zaporizhia NPP, such as Rostechnadzor, Rosatom and their affiliated companies.
"We are cooperating with European countries that use VVER reactors in the direction of changing the nuclear fuel supplier. From the currently unreliable russian supplier to friendly suppliers, at least to Westinghouse company, which already knows how to produce and it produces nuclear fuel. These are the main directions of cooperation with our partners regarding the isolation of russia and, accordingly, its enterprises."
Read more: https://mediacenter.org.ua/news