Back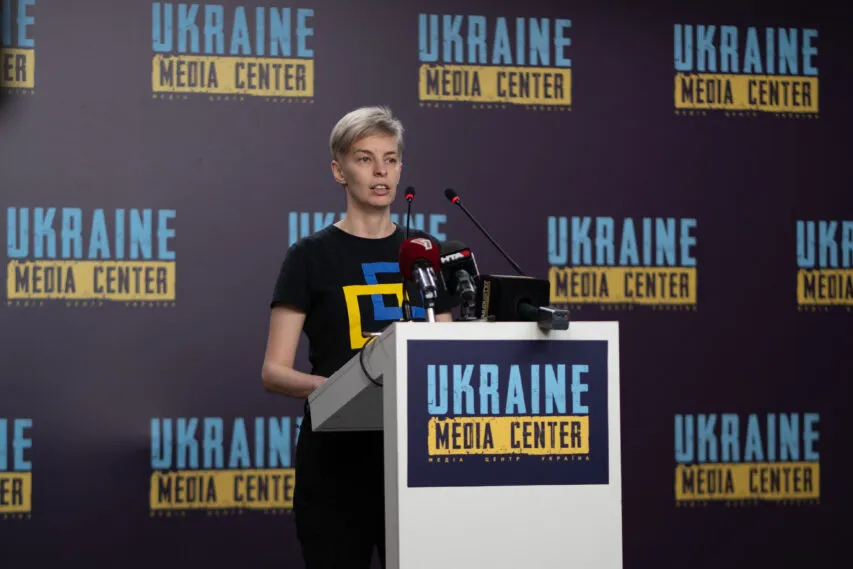 May 5, 2022, 13:48
We had donations of both 5 dollars and 1 million dollars: how Razom for Ukraine NGO involves politicians, sports teams and musicians to support Ukraine
More than USD 40 million was raised by Razom for Ukraine, a Ukrainian-American NGO, for Ukraine's needs in a full-scale war with russia. To maintain the number of people willing to help Ukrainians, volunteers are now actively involving sports teams and even musicians in charity. Lyuba Shipovich, Cofounder and Vice President of Razom for Ukraine, said this during a briefing at Media Center Ukraine.
«In the first days of the war, as Ukraine was all over the news, it was everywhere, in the first weeks we had 15,000 incoming transactions a day. The average amount was USD 120, I think. There were checks for a million dollars, there were checks for five dollars. The majority were individual donations from ordinary Americans. Unfortunately, over time, interest in everything, even war, declines. Therefore, the donations are significantly reduced now. We work with corporate donations, involve companies, as well as sports teams, musicians and politicians. We also have an advocacy team that meets regularly in Washington D.C. with senators and members of Congress. The team, in particular, advocates providing weapons for Ukraine,» – Shipovich said.
Lyuba Shipovich also added that out of more than USD 40 million, USD 27 million had been used to purchase tactical medicines, means of communication, drones, etc. Razom for Ukraine also provides support to organizations dealing with forcibly displaced persons.
In turn, Evelina Kurilets, CEO of Razom for Ukraine, noted that Ukraine's independence was the responsibility of every Ukrainian. «We realize that our independence, our will and the future of our children are first and foremost our responsibility. We do our best.  I also call on everyone, do not ask when the war will end, do not ask who is doing what, do not provide evaluations.  First of all, think about what you have done today to make us a free independent country tomorrow, so that there are no orcs in our territory,» – Evelina Kurilets summarized.
Read more: https://mediacenter.org.ua/news