Back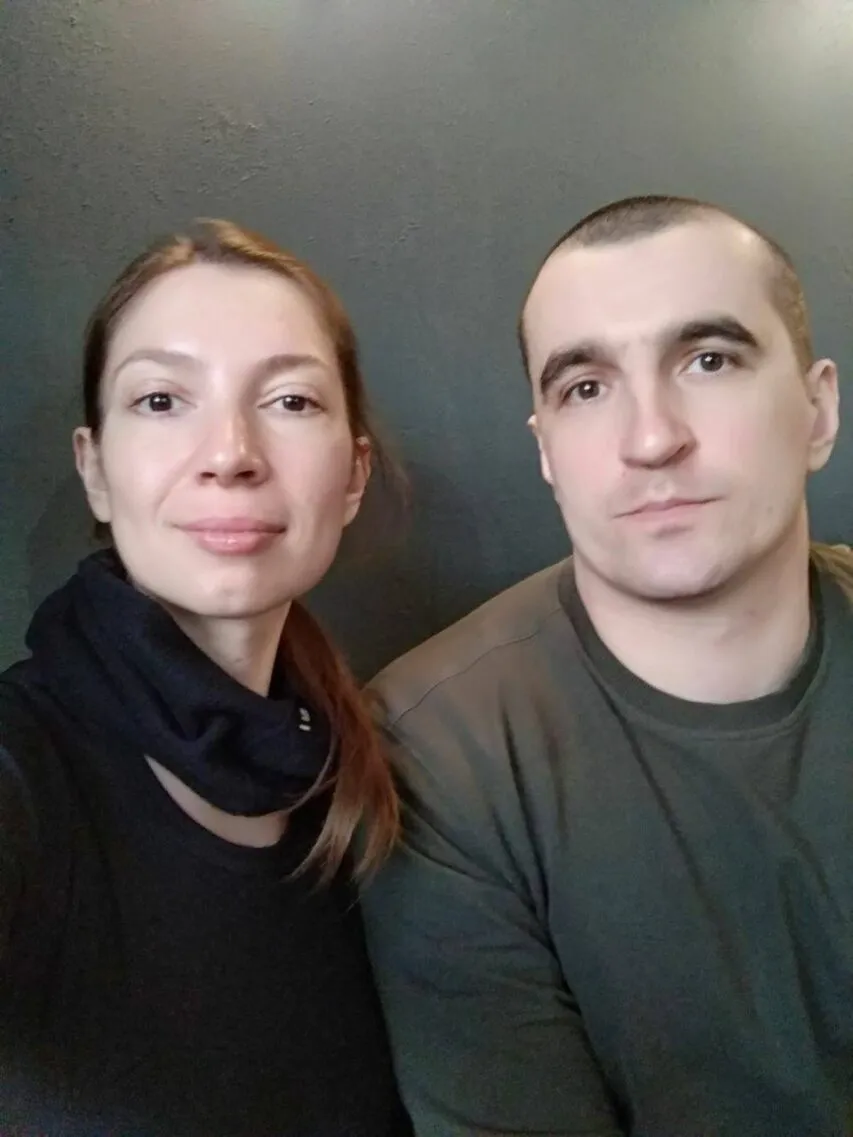 May 12, 2022, 14:55
"We either risk or together with whole world watch them killed" — families of Azov fighters call for extraction procedure
A briefing by relatives of soldiers from the Azov battalion was held in Media Center Ukraine — Ukrinform on May 12.
The families of the fighters called on the whole world to stop putin and save the people, who have been heroically defending Mariupol. Mainly, their address is directed at the President of Turkey Recep Tayyip Erdogan.
Yevheniy Sukharnykov, a father of Azov fighter, said that on rare occasions, when his son gets in touch, he says that he is still alive and the circle around Azovstal Iron and Steelworks is getting narrower.
"My son is also at Azovstal, in hell. They are keeping the defense right now. It is not just a war, it's a slaughterhouse. We demand extraction for our fighters along with their wounded and fallen brothers. There's an international practice. The fighters are extracted to a third country, a neutral one. We insist on this decision. We started a petition calling for the extraction procedure. As of now it has 1.5 million signatures. The society supports this decision, what's left to do is to organize it. We understand that Turkey can be a suitable country (for the procedure). I address president Erdogan as a man and a father. Save our fighters. You have the experience. Send a civilian fleet. We understand all the risks, but this is our only chance. We either risk or together with the whole world watch them killed, " — Yevheniy Sukharnykov said.
Natalia Zarytska, a wife of Azov regiment fighter, called on everybody, the whole global community, all the countries of the world to save over soldiers: "russia is putting the label of Neo-Nazis on our fighters, and uses it as an excuse to kill our loved ones. There's no time. If the world has allowed such a monster like putin to rise, it must take the responsibility to eliminate him."
The woman also addressed Recep Erdogan calling to save our soldiers.
"Everyday, my husband writes in the diary of the war, and sends those (entries) to me. There are hundreds of wounded without hands, legs (staying) in inhuman conditions. They are dying in agony. Mariupol is a wound on the body of the world. It's a tragedy of the 21st century. We had a wedding at Azovstal in the middle of April. We got married, and instead of fireworks my husband was bombed with cluster shells. Save these people!" — she said.
Natalia Zarytska noted that along with other families they held protest rallies and sent letters asking for help to all the possible embassies and international organizations.
"I received a message from my husband that the Red Cross and the UN were concerned only with the civilians. And my husband asked "are we, soldiers, just waste material? We helped and supported the civilians, saved them, and shared food. Do we really mean nothing?"" — she said.
As reported earlier, the enemies are blocking underground passages from the metallurgical plant of Azovstal in Mariupol, and Ukrainian soldiers are resorting to counterattacks.
Read more: https://mediacenter.org.ua/news