Back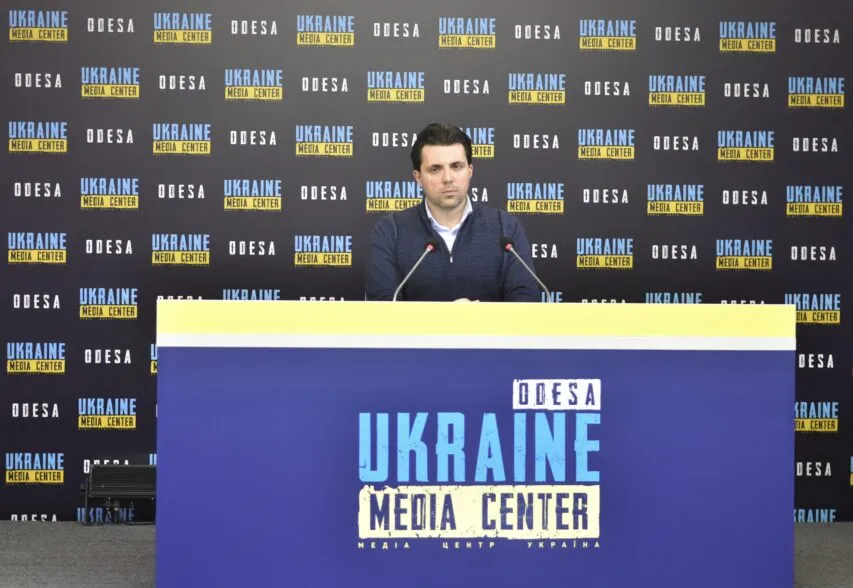 Photo by Media Center Ukraine – Odesa: Volodymyr Kudrytskyi, Chairman of the Board of NEC Ukrenergo
February 4, 2023, 18:33
We do our best to create electricity graphs 2 per 6 hours – Ukrenergo about the situation in Odesa
To do this, you need to create another source of electricity supply to the regional center and district. Vladimir Kudrytsky, Chairman of the Board of NEC Ukrenergo, told this during a briefing at the Media Center Ukraine – Odesa.
He noted that on February 5th and February 6th there will be serious restrictions on the supply of electricity in Odesa and the area.
"Our main goal is to create another electricity supply channel to enter graphs 2 through 6 hours, 2 through 5 hours. To provide electricity at least several times a day to each resident of Odesa. I do not want to make promises that we will not be able to fulfill, but we will do everything to improve the situation in a few days, not weeks," – the chairman of the board of NEC Ukrenergo said.
According to him, critical infrastructure has already been fixed – objects that provide drainage, water supply and heat supply.
"Now the electricity supply scheme is such that we can fix 45-50% of the city and the district. But these indicators include critical infrastructure, so there are a few household consumers," – Vladimir Kudrytsky said.
He added this situation was due to the fact that all three substations that feed Odesa and the Odesa district were repeatedly attacked by missiles and drones.
"We have restored the equipment that failed today, February 4, but its resource has come to an end. We now accelerate the repair of all energy objects, especially one of the objects we focused on. But I will not name for safety reasons," – Kudrytsky said.
He also added that now Ukrenergo, DTEK Odessa electricity grids, State Emergency Service in Odesa region and the regional military administration are working on creating an additional source of electricity supply to Odesa and the district.
"We are working on connecting critical infrastructure to autonomous supply sources. This will allow transferring electricity to simple consumers. We are also working on making the capacity from not so injured areas of Odesa region to transfer to Odesa city," Kudrytsky said.
He also added that a 25 – megawatt gas turbine power plant is arriving to Odesa region in the coming days, but the connection is still questioned. "We're talking about a week, not one or two days" Kudrytsky said.
The same situation with power ships, the specialist said.
"We are now considering connection points to supply electricity to Ukraine through the networks of our neighbors, but it will not take a day or two, it is a matter of several weeks," Kudrytsky said.
Read more: https://mediacenter.org.ua/news