Back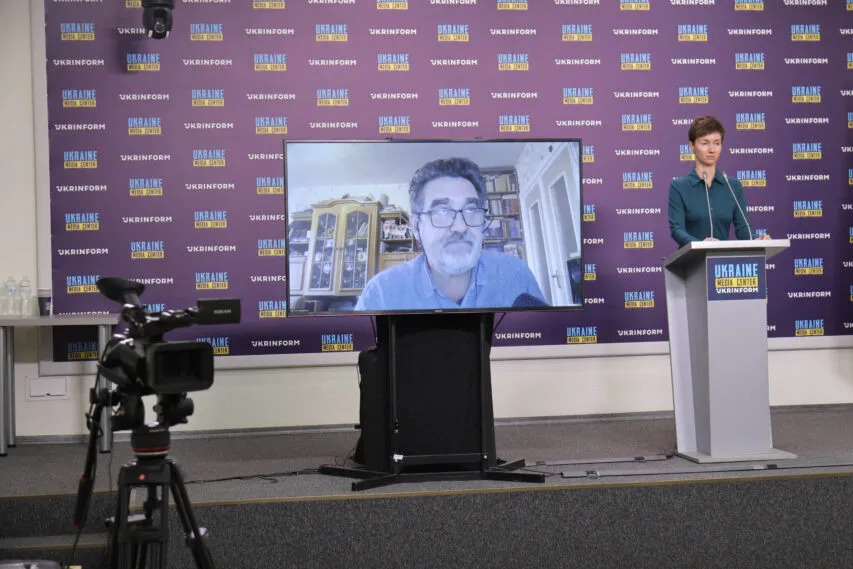 October 20, 2023, 12:30
We can assert that Russia is involved in the Hamas attack on Israel – Igor Semyvolos
Given the longtime contacts between Russia and Hamas, as well as Russia's strategic alliance with Iran, we can assert that Russia is connected to Hamas' attack on Israel.
It was emphasized by Igor Semyvolos, Executive Director at the Association of Middle East Studies, during a briefing at the Media Center Ukraine – Ukrinform.
"I'm not talking about the political contacts established between Hamas and Moscow. These are historic ties, the bonds between those two run deep. And, in this case, it is important that Russia and Iran have grown closer over the past few years so that we can talk about their strategic alliance. And within this strategic alliance, whether Russia wants to or not, finds itself on the side that actively supports Hamas. The links between Hamas and Iran are well known, including the supply of weapons, the supply of resources, and the training of militants, which the world is aware of. That is why we can say that Russia's involvement in the Israel-Hamas obviously carries a strategic plan to use this attack to inflict a strategic defeat on the West and the United States in the Middle East," explained Semyvolos.
At the same time, he noted that there is still a lack of direct evidence that would point to Russia's obvious aiding the terrorists. However, he emphasized the information stating Hamas' training was also conducted by Wagner confirmed by Israeli and American sources about mercenaries.
"Here we are talking about indirect evidence, which means that there is no direct evidence, or at least not enough to claim that such support from Russia is clear and obvious. However, the proof that is already known indicates that the elite units of Hamas are armed with Russian weapons. There is information confirmed by Israeli and American sources that Hamas group's fighters had been training in Syria, where, among other things, they were taught by the Wagner group members, that is, Russian military personnel," said Igor Semyvolos.
Read more: https://mediacenter.org.ua/news