Back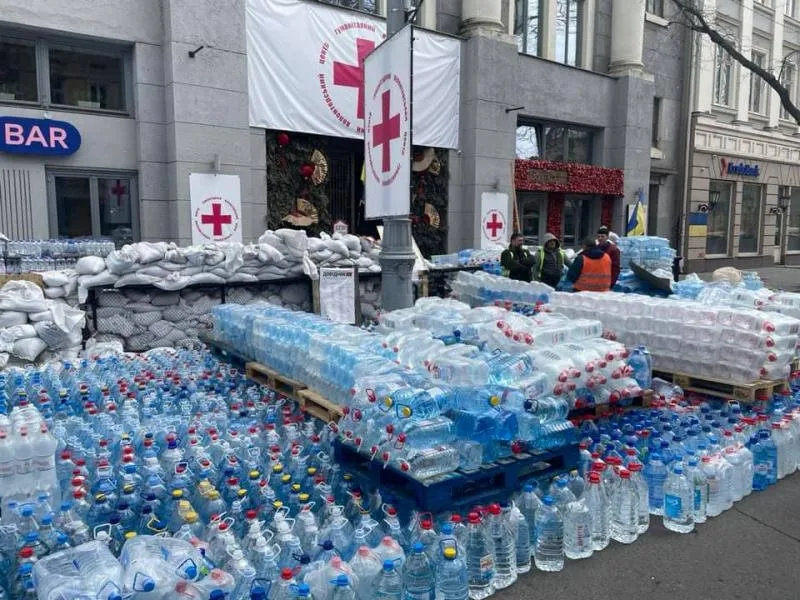 April 19, 2022, 15:52
Water Crisis in Mykolaiv: City Drills Boreholes and Plans for Taking Water from the Canal
Mykolaiv authorities are working on two projects to overcome water shortage after the russians damaged the city's water supply line. The first option calls for taking and purifying water from the irrigation canal. The second one involves drilling underground boreholes. Oleksandr Sienkevych, Mayor of Mykolaiv, presented these options during his briefing at Ukraine Media Center. According to him, Mykolaiv needs help from other cities, for instance, drill rigs.
"It is an expensive project, but it will allow supplying water to the whole city of Mykolaiv, although during specific hours only," the mayor said.
Oleksandr Sienkevych said they had already started drilling boreholes to supply water to the communal institutions. For instance, all hospitals in Mykolaiv have potable water already. Water for the residents is supplied with water tank trucks also provided from other cities, such as Odesa and Kropyvnytskyi.
Sienkevych added that it was difficult to predict when the water supply system would be fixed. The damaged section is amidst the active combat area. He indicated that the water supply to the city could be restored to the prior level in six to nine weeks.
It was reported that two branches of the water supply line to Mykolaiv had been damaged by the combat operations near the city.
Стежте за новинами Медіацентру «Україна» у наших соцмережах:
Website: https://mediacenter.org.ua/
Telegram: https://t.me/lvivmediacenter
Twitter: https://twitter.com/CenterUkraine
Facebook: https://www.facebook.com/UkraineMediaCenter/ 
YouTube: https://bit.ly/3whbxSm