Back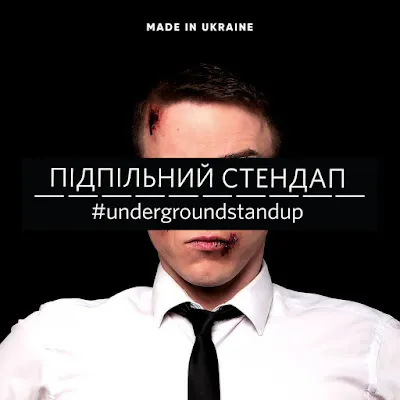 May 4, 2022, 13:23
WARTIME STAND-UP: HOW STAND-UP COMIC ANTON TYMOSHENKO USES HUMOR TO TELL ABOUT THE WAR IN UKRAINE
Ukrainian stand-up comic Anton Tymoshenko released a new stand-up special in English. It is about Russia's war against Ukraine.
This was reported by the press service of the project "Underground Standup"
The performance took place in one of Kyiv's vaults, as it is currently dangerous to hold any mass events in the usual locations of the city.
In his performance, Anton speaks in a satirical way about bombs flying over civilian houses, about Russian propaganda that the aggressor country is trying to impose on the democratic world, about aid to Ukraine from other countries, and other.
"Humor often plays the role of social glue. Some people, those not involved in this war, sometimes find it difficult to talk about what is happening in Ukraine. It is difficult to look at photos from Bucha and Irpen, it is difficult to understand what is happening in Mariupol, it is difficult to distinguish which news is true and which is fake, – says Anton. – Therefore it is necessary to speak about war in all available ways. I tried to translate it into the language of humor."
In addition, the Ukrainian army constantly needs financial support, and Ukrainians are running out of money, so I decided to raise donations from a foreign audience. You can send money to these funds:
https://www.comebackalive.in.ua
https://prytulafoundation.org/en
During the war, you really want to be useful, unlike the UN, so you do what you do best. That's why I write jokes so that people can smile even under the shelling.
Watch the Anton's performance here: youtu.be/XRURq2WSK98
Thank you for your attention!
Read more: https://mediacenter.org.ua/news