Back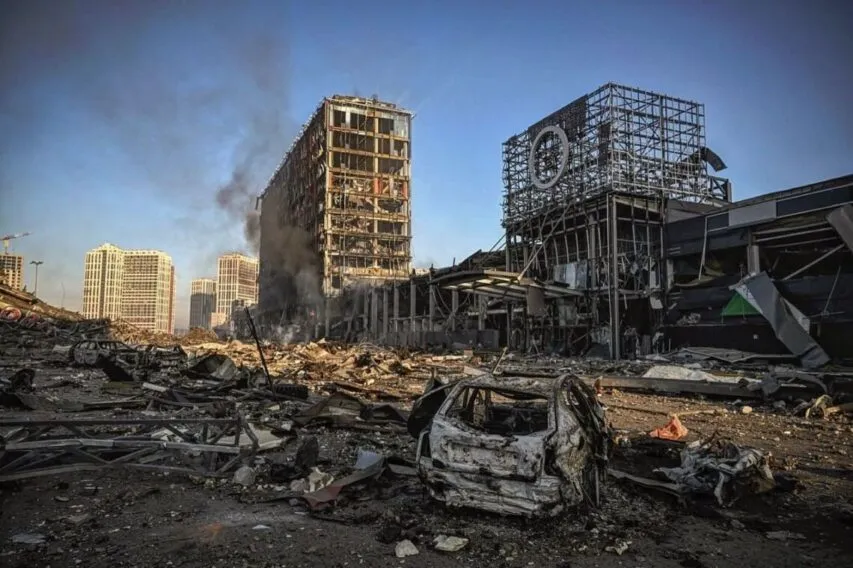 June 28, 2023, 18:28
War has caused 400 billion dollars in damage to Ukraine – Oleksandra Vasylenko
Today, the estimate of the damage caused is $400 billion. However, the evaluation is still ongoing, and the amount is increasing.
Oleksandra Vasylenko, Director General for Economic Diplomacy and Sanctions Policy at the Ministry of Foreign Affairs of Ukraine, Special Commissioner for Humanitarian and Sanctions Policy, made the relevant statement at a briefing at the Media Center Ukraine – Ukrinform.
"Today, the damage assessment caused to Ukraine is ongoing. The current figures estimate is $400 billion. But since the war, unfortunately, is a dynamic process, with destruction occurring every day, this estimate is constantly changing and, unfortunately, towards a greater degree. Therefore, I think it is still too early to talk about any final damage assessment results," she said.
At the same time, according to Oleksandra Vasylenko, there has been much talk at the London Ukraine Recovery Conference about the frozen Russian assets channeling to Ukraine damage compensation.
"Also, at one of the Conference's events, which, in particular, was devoted to sanctions, various possibilities were discussed regarding taxes on Russian oil, which could be directed to Russia's funding of Ukraine's reconstruction in order to boost the process. Since the issue of frozen assets, i.e., the recovery of compensation, can be quite time-consuming. And, of course, the issue of reparations and the mechanisms of how they will be paid were constantly discussed," she said.
In addition, Oleksandra Vasylenko recalled the multi-agency donor coordination platform created by the G7 countries, which is already working towards private foundations, banking institutions, and international financial institutions raising funds to rebuild Ukraine.
Read more: https://mediacenter.org.ua/news