Back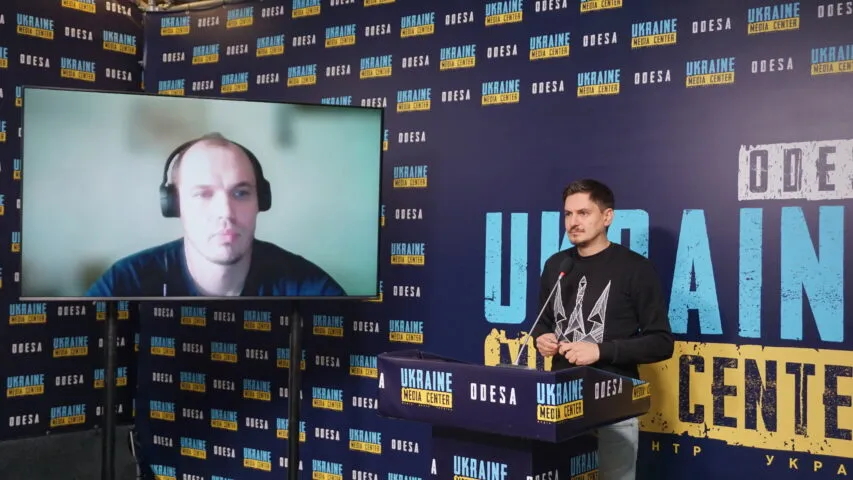 November 16, 2023, 14:39
Volunteer: Israeli war is similar to Ukrainian war in its suddenness and desire to defeat aggressor
Israelis are getting used to the air raids and the war, which has been going on for 41 days. People are accustomed to the algorithms of war, the first shock has passed, they are getting used to it, the country is at war – it has become the norm today.
This was stated by Oleksiy Demchenko, a volunteer from Israel and founder of the social project "YakiLudi", during a briefing at the Ukraine-Odesa Media Center.
"Everyone perceives that if there is a missile threat, they need to take cover. This is especially true for those settlements and cities that are closer to Gaza, where there are more shelters and bomb shelters. Here in Haifa, we have a public shelter a few streets away, and it takes two or three minutes to walk to it. This is a lot, and we react more calmly to alarms. But that's why the situation in the north of Israel will be much worse if a full-scale aggression against Israel from the north begins," the volunteer said.
Oleksiy Demchenko noted that the processes of resistance to aggression in Israel are very similar to the situation in Ukraine.
"Even now, when the first shock has passed, the country realizes that we have 360,000 soldiers who need to be provided for. At first, there was a shortage of everything, just like in Ukraine: bulletproof vests, food, weapons. Now the state is fully engaged. The IDF is one of the best-supplied armies in the world. So now volunteers are helping more with what is needed: lots of underwear, toothpaste, sweets to support our defenders," said Oleksiy.
The salary in the Israel Defense Forces starts from 1,500 dollars. All the reservists went to their enlisting points after the first attack on October 7, which caused traffic jams on almost all roads in the country. Now the army is defending the country from the south, north and sea.
"Who is tired of the war now? Probably those who have relatives on the front line, they are very worried. But we will be treating trauma and post-trauma for a long time after this war, it is clear. The main thing is that people have not lost their faith that we will defeat the aggressor, both in Israel and in Ukraine," Oleksiy summarized.
Read more: https://mediacenter.org.ua/news