Back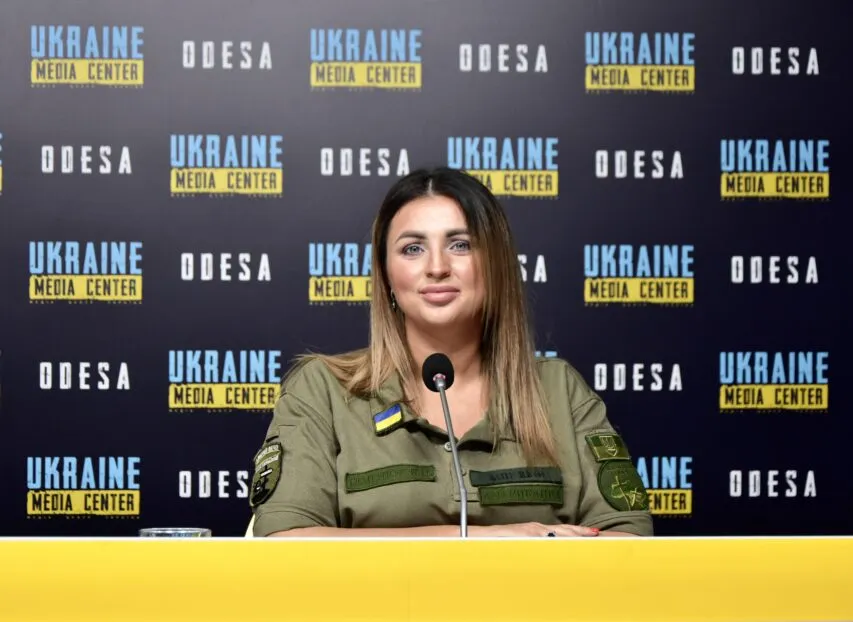 Photo by Media Center Ukraine – Odesa: Kateryna Semeniuk, volunteer from Lutsk, chaplain
May 18, 2023, 15:50
Volunteer chaplain from Lutsk urges other mothers becoming chaplains – the need for such specialists will only grow over time
This opinion, based on the experience of the U.S. Army, was expressed during a briefing at the Media Center Ukraine – Odesa by volunteer chaplain Kateryna Semeniuk.
She noted that according to research, after the Vietnam War, the number of U.S. Army veterans who died of suicide, alcohol, and drug abuse was much higher than the number of those killed in action.
"That's why chaplaincy is so important, it's not just psychology, it's spiritual support. The soldiers were "raised" after this. When the body is taken care of and treated, but the soul is forgotten, it simply makes no sense. Over time, the need for chaplains will only grow," Semeniuk said.
She also told a story from her life when she met a foreign veteran from Greenland of Irish descent on a train to Odesa-Lviv who was on vacation.
"He fought in the Kherson region, and when he saw the patches of the units that were also in the Kherson region and the chaplain's patches, we started talking. In two hours, he told me all the events he had experienced in a year. And he said that although he was not a religious person, it was like a breath of fresh air for him," – the volunteer said.
She added that as a mother of five children, she often faces haters on social media because of her dangerous volunteer work.
"However, my motherhood only helps me in my mission. There are a lot of young soldiers at the front who have not seen their mothers for a long time, and that is why mothers are very much needed in chaplaincy. You don't have to go to the front line, go to the hospital, communicate with civilians who have suffered from the "liberators"… Help your country," Semeniuk summarized.
Read more: https://mediacenter.org.ua/news