Back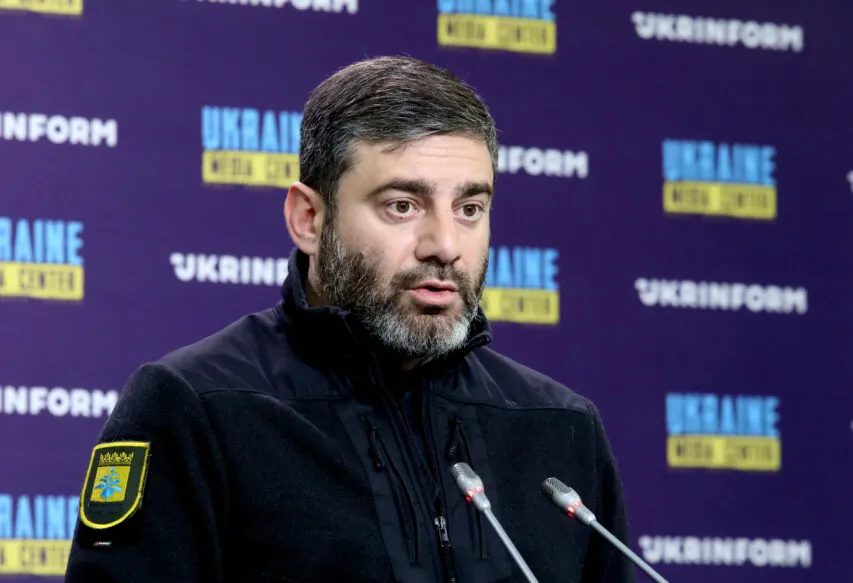 May 10, 2022, 13:17
Volnovakha is 90% destroyed, but occupiers continue to paint picture of «liberation» for russian media
Head of the Committee on Human Rights, Deoccupation and Reintegration of Temporarily Occupied Territories in Donetsk, Luhansk Regions and Autonomous Republic of Crimea, Sevastopol, National Minorities and Interethnic Relations Dmytro Lubinets said so at a briefing at Media Center Ukraine — Ukrinform.
«Volnovakha is 90% destroyed. There are no communication lines and power in the city, but the picture is being painted for (russian) propaganda. The children were taken to the ruins of a school, and the statement was made that the education had begun in the city. In reality, they just made a video. The population of Volnovakha was 25,000. Now there are around 3,000. The majority of the locals escaped to Ukraine's territory. Those, who didn't manage to do it in time, are now forced to relocate to russia's territory. These people are stripped of Ukrainian documents, their fingerprints are taken, and they are sent into the most depressive regions of russia,» — he said.
According to Dmytro Lubinets, MPs are receiving requests from the citizens about the children, who are forcefully relocated to russia after their parents have died, and russia refuses to give the children to their relatives.
«Ukrainian language and freedom of movement are banned in the temporarily occupied territories. A system of filtration camps is being created in the territories of both Donetsk oblast and in russian territory. Our citizens can't even travel between two villages. The occupier is creating the system of maximum control over the civilians. Citizens over 14 are subjected to «filtration». If men have the status of combat veterans, they are eliminated at once. There were examples, when a veteran was shot down right in front of his house and family. Police officers are forced to swear allegiance and serve the occupier. Only russian occupation authorities are present in the temporarily occupied territories. There are no «L/DPR» formations. russia is responsible for all the crimes,» — the MP noted.
Lubinets said that the number of refugees had reached 11 million citizens, 4 million of whom are abroad and 7 million are internally displaced persons.
Read more: https://mediacenter.org.ua/news