Back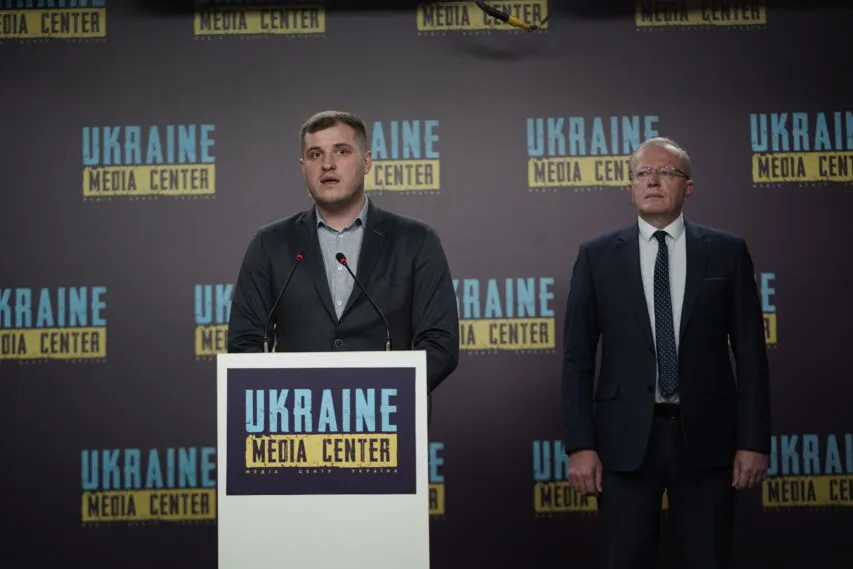 Степан Куйбіда, Олег Паска у Медіацентрі Україна, 17 червня
June 17, 2022, 12:34
"Vocational School Students Will Be Taught to Control Drones," Lviv Oblast Military Administration
Students of vocational schools will be taught how to use and control drones. It is necessary for the work in agriculture. Oleh Paska, Director of the Education and Science Department of Lviv Oblast Military Administration, told this during his briefing at Media Center Ukraine. According to him, the Department expects school graduates to become interested in the worker trades and develop skills needed by the business community and for the post-war reconstruction of the country.
"We installed the most modern equipment in the workshops in vocational schools. The equipment graduates encounter after school is often less advanced. Thus, our graduates are ready to work at a very high level of quality," Oleh Paska said.
According to Stepan Kuibida, Director of the Economic Policy Department of Lviv Oblast Military Administration, this year, his Department and the Education Department will clearly specify the specialties the Ukrainian economy needs for the vocational schools.
"Our economy is changing, so the trades of a welder or a mechanic take a new meaning. The business community became a real client of the vocational education system. It started redesigning the curricula together with vocational schools. Many years of our insistence that they should start cooperating have now become an objective reality," Stepan Kuibida explained.
Read more: https://mediacenter.org.ua/news