Back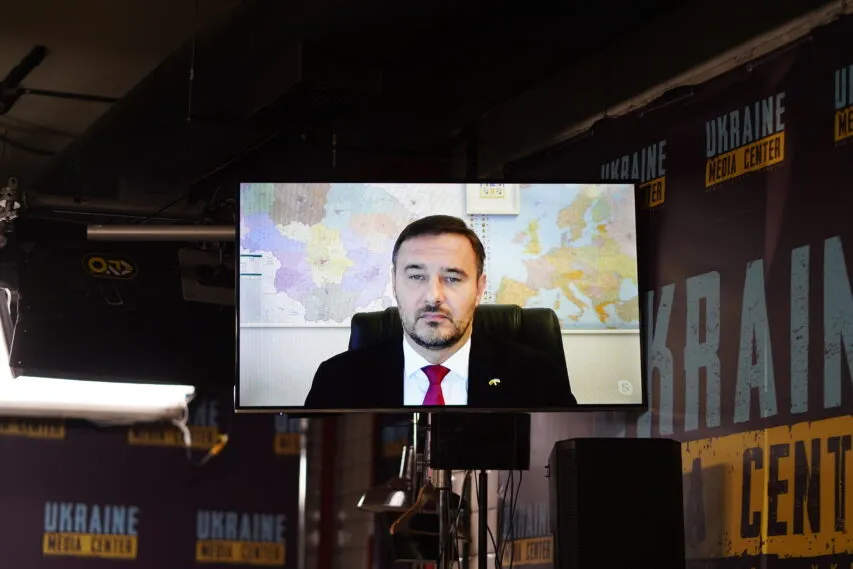 Petro Beshta, Ambassador Extraordinary and Plenipotentiary of Ukraine to the Republic of Lithuania, Media Center Ukraine
September 21, 2022, 13:40
"Visa Restrictions for russians Aim Not Only to Strengthen the Sanctions Policy But Also to Ensure the Security of the EU," Ukraine's Ambassador to Lithuania
Eighteen russians were prevented from entering Lithuania's territory on the first day of entry restrictions for russian citizens. Petro Beshta, Ambassador Extraordinary and Plenipotentiary of Ukraine to the Republic of Lithuania, stated this during his briefing at Media Center Ukraine. According to him, all citizens of russia entering the territory of Lithuania will be subjected to strengthened individual control starting from September 19. The country also stopped accepting visa applications from citizens of russia and belarus.
"These actions have a political sense as a signal of intensifying pressure on russia and strengthening the sanctions policy. They also reflect the national security considerations of the states. Everyone has grounds to fear that russian citizens entering the territory of the EU or Lithuania can be a risk to the national security," Petro Beshta stated.
According to the ambassador, the Baltic countries, including Lithuania, lead the EU policy regarding visa restrictions for russians. They are advocating a common European decision to prohibit entry of russian citizens into the territory of the EU.
Effective September 19, russian citizens are prohibited from entering Latvia, Lithuania, Estonia, and Poland with Schengen tourist visas issued by any country of the European Union. On September 12, the decision by the Council of the EU to suspend the visa facilitation agreement with russia came into effect.
Read more: https://mediacenter.org.ua/news