Back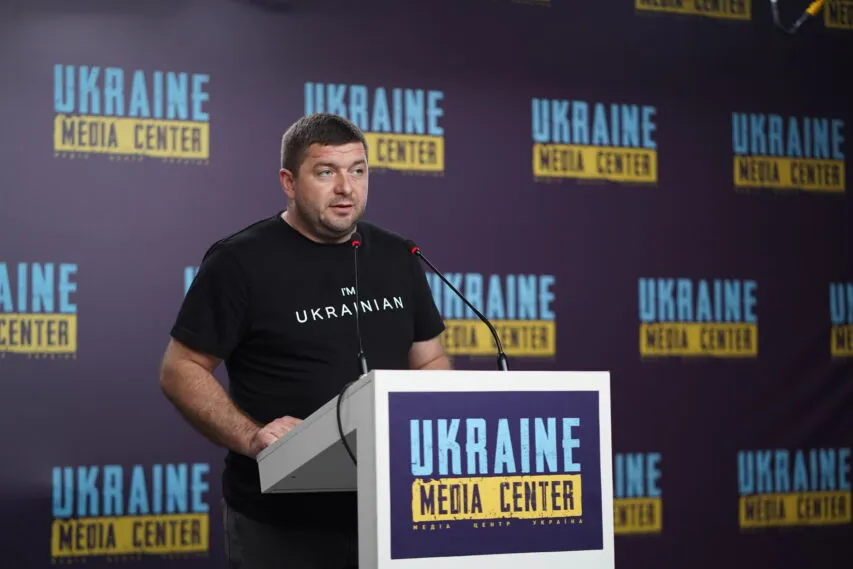 Юрій Бучко, заступник начальника Львівської обласної військової адміністрації у Медіацентрі Україна
August 9, 2022, 14:27
Virtual queue for trucks: online waiting lines to be introduced at checkpoints in Lviv region to reduce traffic jams
Virtual queues for trucks at checkpoints are going to be introduced in Lviv oblast. Such innovations will be implemented to relieve the border checkpoints. Yuriy Buchko, Deputy Head of Lviv Oblast Military Administration spoke about it during a briefing at Media Center Ukraine.
According to him, the State Road Agency's regional office has already started building special parking lots for vehicles. There, drivers will be able to wait for their own queue, which they can sign up for in advance, even before arriving at the checkpoint.
"The car pulls in, gets a ticket, and takes a personal number; the signboard at the exit lets the driver know when to leave. There will be separate parking lots with bathrooms, showers, and a rest room. In addition, essential items will be sold there. They won't be free," — Yuriy Buchko said.
The cost of using such a service has not yet been determined by the Lviv Oblast Military Administration. However, Yuriy Buchko says that they will use the cost at similar sites in Europe as reference. For example, in Poland it costs about EUR 8.
Parking lots, which are initially going to be used as regular parking lots, are expected to be completed in the fall. Work is already underway at the "Rava-Ruska", "Shehyni", and "Krakivets" checkpoints. Later, they will be equipped with all the amenities for a comfortable wait to cross the border.
Currently, the virtual queue at the border works only in Ukraine's Zakarpattia oblast. For now, this is a pilot project.
Read more: https://mediacenter.org.ua/news