Back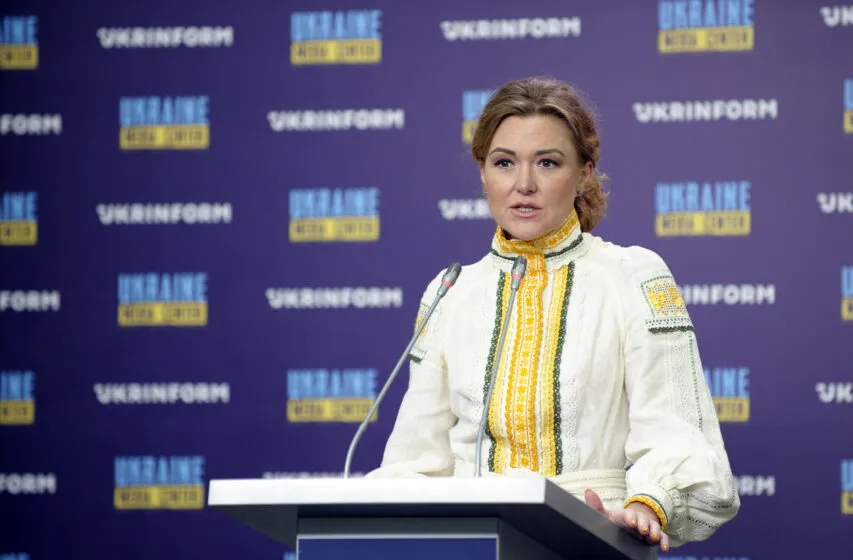 Ксенія Возніцина, головний лікар державного закладу Центр психологічного здоров'я та реабілітації ветеранів «Лісова поляна» МОЗ України, Медіацентр Україна - Укрінформ, 26 липня
July 26, 2022, 15:10
Veterans Mental Health and Rehabilitation Center provides help to over 2,000 soldiers
Soldiers arrive at Lisova Poliana Veterans Mental Health and Rehabilitation Center from other hospitals to undergo treatment for disorders associated with extreme psychological stress, the consequences of traumatic brain injuries and concussions. After the treatment, they return to hospitals for a military medical examination. The second category of patients undergoes a rehabilitation course and returns to their military units. In total, the Center can provide assistance to 150 wounded at the same time. The doctors of this Center deal with "invisible" injuries by restoring the mental health of the defenders of Ukraine.
Kseniia Voznitsyna, Chief Doctor of Lisova Poliana Veterans Mental Health and Rehabilitation Center of the Ministry of Health of Ukraine made this statement at Media Center Ukraine — Ukrinform.
"The center has been operating for about three years, during which time more than 2,000 servicemen and veterans have been treated there. All the work that had been carried out before February 24 had been aimed at reintegrating people into the society. However, after the full-scale invasion, the direction changed somewhat, as all patients returned to service once more. Therefore, the Center's specialists are now directing their efforts to provide the person with the resources to return to service, or, if this is not possible, to continue treatment," — the Chief Doctor explained.
Kseniia Voznitsyna added that the Center's specialists also work with the military who were captured, as well as their relatives.
"Recently, we extended our assistance to the families of military personnel, mainly Azovstal defenders. And to the relatives of those soldiers who died. Such families are facing the hardest times," — the doctor said.
In addition, the Center's doctors provided assistance to people who were victims of sex crimes.
Read more: https://mediacenter.org.ua/news