Back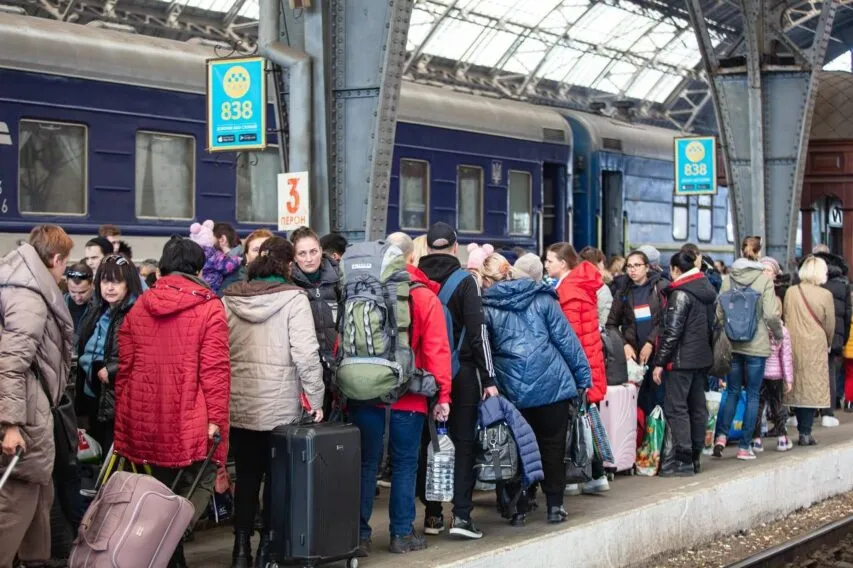 March 26, 2022, 16:53
"UZ Already Evacuated 3 Million Ukrainians to the West of the Country and 400,000 Abroad," O. Kamyshyn
During the first month of the war, the Ukrainian Railways transported 3,000,000 people to Ukraine's West and 400,000 to the neighboring countries. Oleksandr Kamyshyn, CEO of Ukrzaliznytsia, told about this during his briefing in Ukraine Media Center.
"The evacuation intensity is going down; today, there are 5 times as few people as during the peak time. It means that everyone who wanted to leave had an opportunity to do so. There is a second wave of the evacuation, the third one, and more complicated routes. But the flow of people is becoming less intense, so the program is working systemically," Oleksandr Kamyshyn commented when talking to the media.
At the same time, the humanitarian program becomes more active. According to UZ's CEO, more than 7,000 tonnes of humanitarian aid were transported in passenger cars. Cargo transportation is developing as well. More than 1,400 goods cars with humanitarian aid were sent from the West to the East. In addition, the much-needed humanitarian aid from other countries is transported in containers.
Oleksandr Pertsovsky, Member of the Board of JSC Ukrzaliznytsia and Head of the Passenger Transportation Department spoke about a separate program for transporting special groups of people who do not have the opportunity to get to safety on their own, including seriously ill children.
"JSC Ukrzaliznytsia has converted several railroad cars for medical purposes. Some of the cars are used for military purposes, and some for public ones. More than 20,000 people with disabilities and children with special needs were able to escape," Pertsovsky said.