Back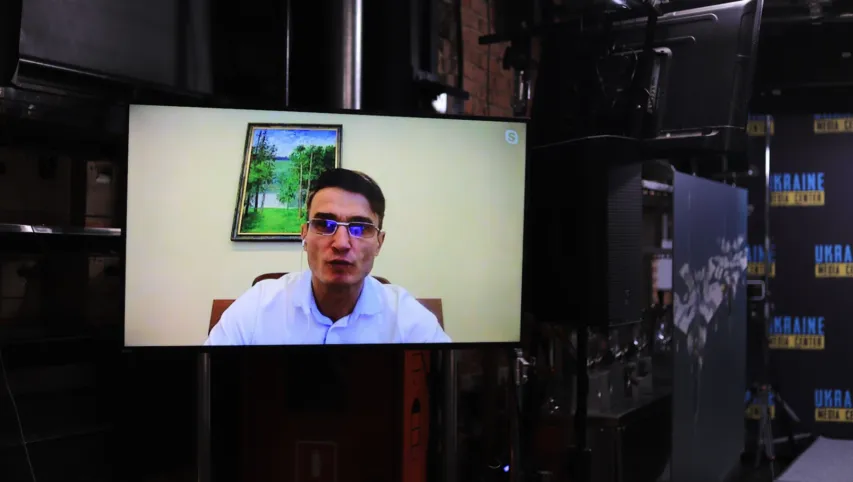 Василь Фурман, заступник голови Ради Національного Банку України у Медіацентрі Україна
August 1, 2022, 13:42
"USD cash exchange rate is expected to equal its cashless exchange rate; however, foreign currency will rise during the year," Furman
In the near future, the dollar's cash exchange rate should roll back to a level close to the National Bank's fixed cashless rate. Vasyl Furman, Deputy Chair of the Council of the National Bank of Ukraine made this statement at a briefing at Media Center Ukraine.
"There were no macroeconomic reasons for the hryvnia's cash exchange rate to weaken, as we saw last week. It was more of a psychological factor on the part of buyers, which was speculatively rammed up by sellers of non-banking financial institutions. I am convinced that the hryvnia will strengthen. Today's cashless rate, which is fixed at 36.6 (UAH per USD), is as close as possible to the market rate. And the hryvnia's cash exchange rate should fluctuate mostly within these limits," — Furman explained.
However, the exchange rate in Ukraine will continue to grow during the year, the Deputy Chair of the Council of the NBU said.
"During the 5 months of the war, we printed more than UAH 25 billion to finance state expenditures. The Ministry of Finance must look for other sources of funding, as any printing of the hryvnia has a negative effect on inflation and devaluation expectations," — Vasyl Furman noted.
Read more: https://mediacenter.org.ua/news