Back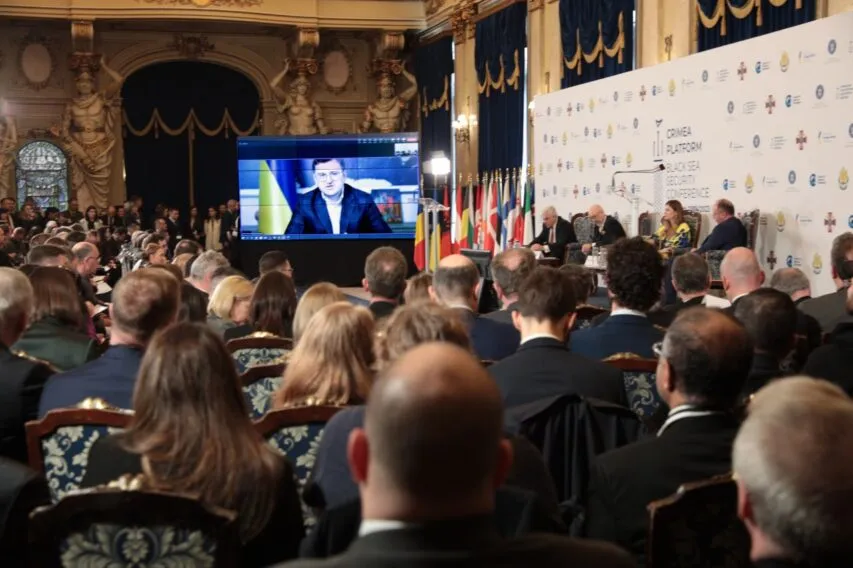 April 13, 2023, 10:36
Upcoming NATO summit in Vilnius is the right time to correct mistakes of the past and provide a clear path to Ukraine's membership in the Alliance — Dmytro Kuleba
russia did everything possible to prevent Ukraine and Georgia from becoming part of NATO. As soon as there was talk of these countries joining the Alliance, russia started a conflict there.
Dmytro Kuleba, Minister of Foreign Affairs of Ukraine, made this statement during the Black Sea Security Conference.
"russia was becoming a maniac, but some leaders decided that the best strategy was to keep the maniac happy, including by keeping his potential victims defenseless," — he said.
The Ukrainian Foreign Minister pointed out that fear is not a strategy, and it is time to give Ukraine a clear understanding as to when it can join the Alliance.
"The upcoming NATO summit in Vilnius is the right time to correct mistakes of the past by taking a resolute step forward on the path to Ukraine's NATO membership. To show that the door is not only opened, but there is a clear plan on when and how Ukraine will enter it," he said.
The Minister noted that dark times bring forward good people: "There is a lot of light, courage and power in those around the world who support Ukraine. I take this opportunity to thank each and everyone of you, present here or not, for standing with us in the darkest hour. We all want the Black Sea to be an area of peace and prosperity, not a war zone."
#CrimeaPlatform
#BlackSeaSecurityConference
Read more: https://mediacenter.org.ua/news