Back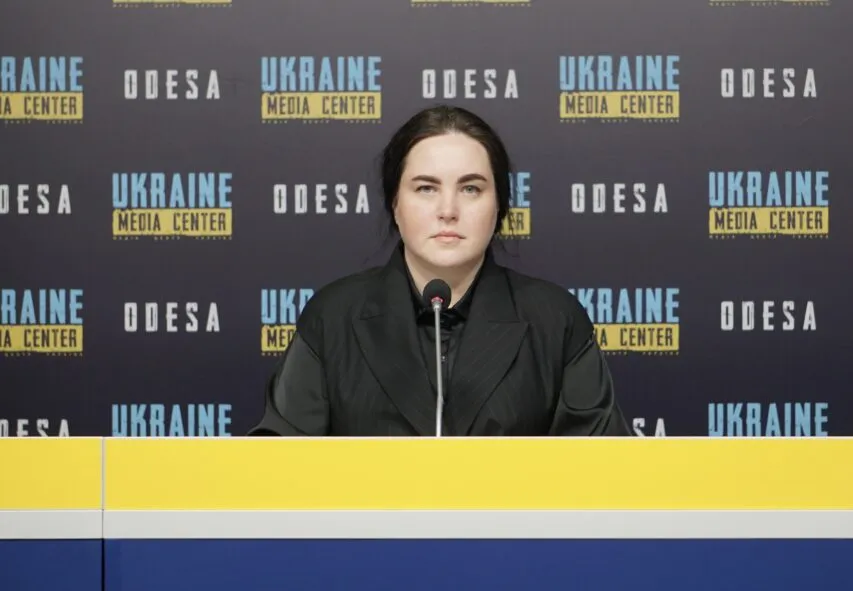 Photo by Media Center Ukraine – Odesa: Vira Yastrebova, lawyer, director of the NGO "Shidna Pravozahisna grupa" (Eastern Human Rights Group)
April 6, 2023, 13:59
Up to 75% of collaborators may lose their positions in the occupying "authorities" – they are massively replaced by citizens of the russian federation
This happens due to the integration of the so-called LDPR into the "legal field" of the aggressor state. Vira Yastrebova, lawyer, director of the NGO "Shidna Pravozahisna grupa" (Eastern Human Rights Group), told about this during a briefing at Media Center Ukraine – Odesa.
"Leaders of the "LDPR" signed decrees on the liquidation of 31 executive bodies of the occupation administrations created in 2015. Liquidation must be completed by June 1, 2023.
29 authorities will be formed in the so-called LPR. According to information from our own sources, when new authorities are created, the reduction of local collaborators may reach 75%, and preference will be given to managers from russia," – Vira Yastrebova said.
She noted that this has already led to certain conflicts between locals and "political tourists".
The human rights activist also noted that federal courts of general jurisdiction, arbitration and military courts are being established in the occupied territories of Luhansk, Donetsk, Zaporizhzhia, and Kherson regions.
"The main emphasis will be made on citizens of the russian federation. Collaborators-local judges are already being fired from their posts. The recruitment of law enforcement agencies is also accelerating – the Russian Guard, the Prosecutor's Office, the Investigative Committee, the police, the FSB. They are also completed by russians," –Vira Yastrebova said.
Read more: https://mediacenter.org.ua/news