Back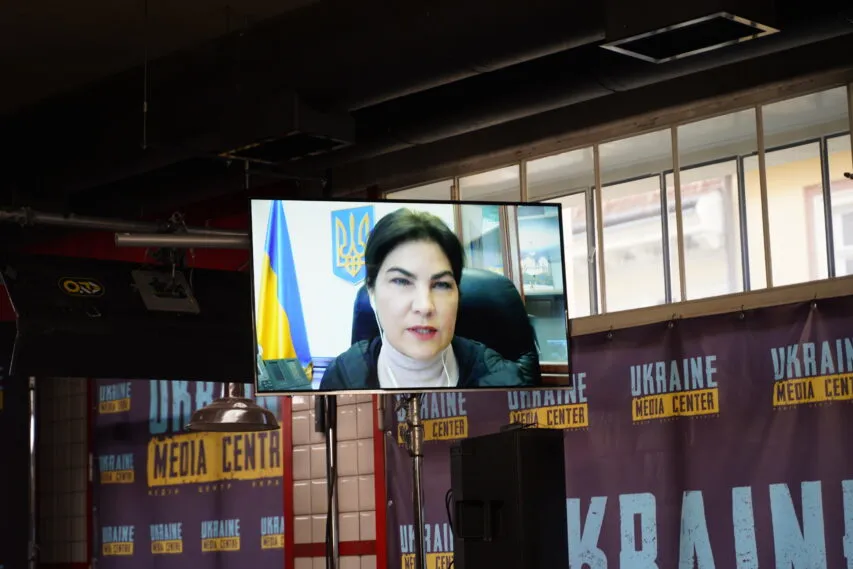 March 15, 2022, 12:13
"Up to 1,000 Individuals Will Be Criminally Prosecuted for War Crimes in Ukraine", Iryna Venediktova States 
Up to 1,000 people will be criminally prosecuted for war crimes in Ukraine. A statement to this effect was made by Iryna Venediktova, Prosecutor General of Ukraine, during the press briefing in Ukraine Media Center.  
"We have two categories of crimes—military crimes to be investigated by the State Bureau of Investigation and war crimes. Now I am referring to the latter category. There are quite a few of them. We've entered more than 2,000 war crime facts into our registers; however, there are also omnibus cases covering many episodes. For example, there is a parent case on the Russian aggression of February 24, with more than 62 people to be criminally prosecuted. They have been notified of being suspected, and we have started taking other procedural action," the Prosecutor General said.
According to her, a lot more people will be criminally charged.
"There will be top military brass and leading politicians; you saw that we started prosecuting Ms Zakharova yesterday. I expect up to one thousand people to fall into this category," Iryna Venediktova added.
According to earlier reports, Iryna Venediktova stated on March 14, 2022, that criminal proceedings were initiated in Ukraine against Maria Zakharova, Director of the Information and Press Department of the Ministry of Foreign Affairs of the Russian Federation, Sergey Surovikin, Commander-in-Chief of the Aerospace Forces of the Russian Federation, and Igor Kirillov, commander of the Russian military's radiation, chemical, and biological protection troops.
We want to remind you that Ukraine Media Center is working in Lviv to support media covering the war unleashed by Russia against the Ukrainian people. The Media Center will provide information support to journalists currently working in the City of Lviv and Lviv Oblast. In addition, the Center will host daily press briefings by government officials, international partners, and activists from Lviv and other cities of Ukraine.