Back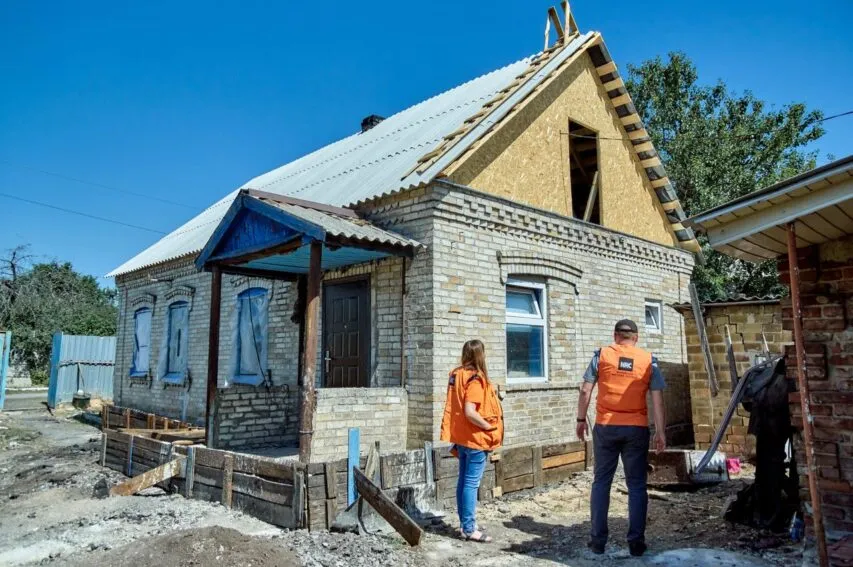 June 20, 2023, 16:23
UNHCR has partnered to repair and rehabilitate over 12 thousand houses in different regions of Ukraine
United Nations High Commissioner for Refugees supports Ukrainians by assisting them in internal displacement, providing essential foodstuffs, resources for housing reconstruction, etc. In particular, a United Nations agency helped restore more than 12 thousand houses in different regions of Ukraine.
Karolina Lindholm Billing, UNHCR Representative in Ukraine, emphasized it during a briefing at the Media Center Ukraine – Ukrinform.
According to the UNHCR representative, the main priority is to support people in emergency situations. Thus, support is provided for setting up refugee camps, provision of basic necessities, and assistance in settling in safer areas.
In addition, according to Karolina Lindholm Billing, the UN Refugee Agency in Ukraine is helping citizens to restore damaged homes.
"We are helping to carry out essential house repairs, replacing windows and doors, fixing the roofs, and patching some gaping holes in the walls. We have already helped to restore more than 12 thousand houses in different regions of Ukraine. We provide emergency repair materials kits so that people can restore their homes on their own. 76 thousand people in Ukraine this year alone were assisted through UNHCR's protection. And we expanded about the same amount of support last year. That is, in such a way, under housing repair programs, people could repair the individual houses themselves," she explained.
She also added that Ukrainian housing reconstruction materials manufacturers are being supported.
"We support the Ukrainian manufacturer producing these kits programs, as well as for the fast-build modular mobile homes construction, and this program will be expanded this year. Last year 165 thousand people, including the collective centers were provided with such kits. And this year, we have provided 96,000 such recovery kits," added Karolina Lindholm Billing.
Read more: https://mediacenter.org.ua/news