Back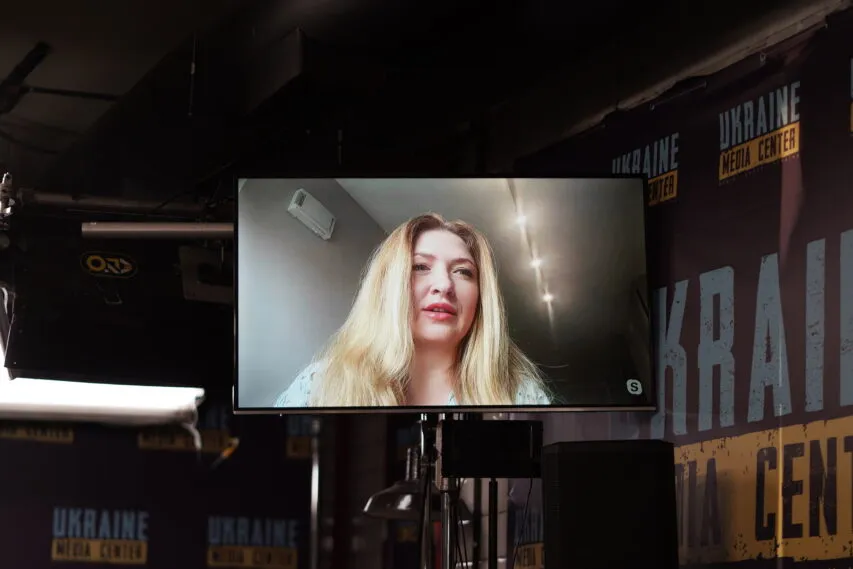 Олена Коробкова, Медіацентр Україна, 9 червня
June 9, 2022, 12:11
"Ukrainians Put 20% More Funds to Their Hryvnia Accounts After Start of the War Because They Trust the Banking System," Board of the Independent Association of the Banks of Ukraine
There are 20% more funds in Ukrainians' UAH bank accounts compared with the situation at the beginning of the war. Olena Korobkova, Chair of the Board of the Independent Association of the Banks of Ukraine, disclosed this fact during her briefing at Media Center Ukraine. According to her, it shows that the Ukrainians trust their banking system. However, as Korobkova indicated, the war did give rise to an increase in cash turnover.
"The amount of cash grew by 8.6% over 5 months this year. As a result, by June 1, 2022, we had UAH 681 billion, or UAH 50 billion more than at the beginning of the year. However, previously there was a pronounced downward trend," the Chair of the Board of the Independent Association of the Banks of Ukraine stated.
According to Olena Korobkova, Ukraine's banking sector managed to avoid a bank run despite the increased amount of UAH cash.
"Banks top up cash desks and ATMs; one can withdraw cash at retail outlets and gas filling stations. People did queue at the ATMs for one day. After that, the entire world kept asking us what we did to get rid of the queues. There were queues in Poland where Ukrainian refugees went, but there weren't any in Ukraine," Olena Korobkova said.
According to her, about 70% of all bank outlets in the country are open. When the war started, two russian banks' subsidiaries and one bank that had faced problems long before February 24 were resolved and removed from the market. All other remaining Ukrainian financial institutions face no problems and are capitalized adequately.
"Till the year-end, the banking system will remain stable and liquid. We hope to launch new mortgage lending programs and start rebuilding our country together," Korobkova says.
Read more: https://mediacenter.org.ua/news